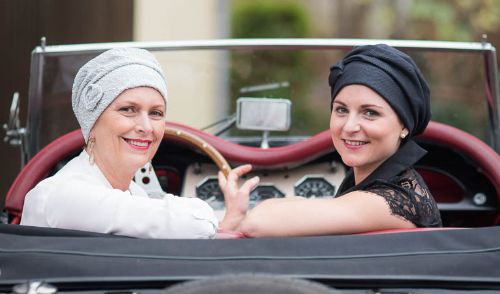 Hats
Here you will find the Lookhatme hats. The hats are made of soft fabrics, which makes them pleasant to the skin. The most commonly used substances are:
Cotton Comfort®, Lookhatme's own cotton fabric, which provides the soft, pleasant feeling of cotton, yet quickly wicks away moisture.
Thermo°Cool™ (trademark of Lycra Company), a soft, heat-regulating and quick-drying fabric.
Our hats are suitable for every woman. When designing the hats, the main focus was on women who need a hat because of hair loss, for example due to chemotherapy or alopecia. Due to the use of soft materials, breathable fabrics and as few seams as possible, the Lookhatme hats are pleasant to wear.