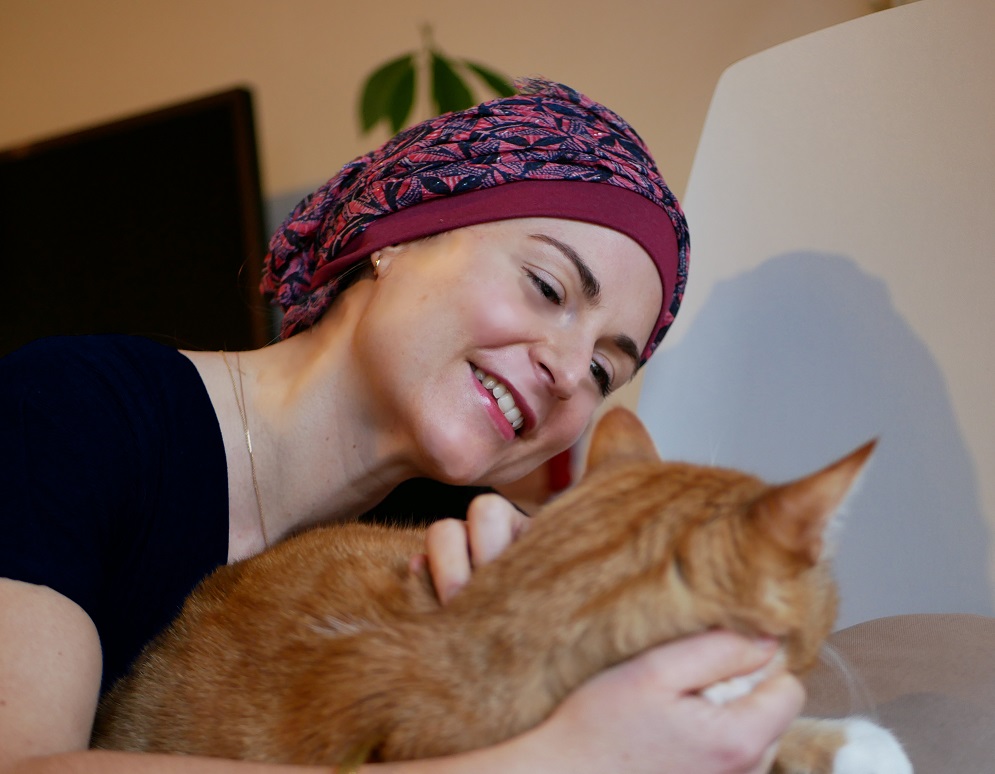 Mano Fantaisie
The Mano Fantaisie is a combination of a scarf with a print or color motif combined with a hat.
With this Mano Fantaisie you have the convenience of a hat and the look of a scarf in one. You only have to put on the Mano Fantaisie and does not need to be knotted or modelled.
There are Mano's in one color or 2 color combinations and there are also versions with scarves with multiple colors or prints, such as these Mano Fantaisie hats.
The inner cap of this Mano Fantaisie is made of Cotton Comfort®, our own cotton fabric. This makes it feel wonderfully soft and comfortable on the head and the fabric wicks away moisture faster than cotton. Sewn to the hat is a pre-knotted scarf with a knot in it.
Please note that this is a fragile scarf, so that no force is applied or pulled.
The Mano Fantaisie is suitable for women with a head circumference of approx. 50 cm to 58 cm.
The Mano's are best washed by hand. This is because of the vulnerable scarf. After washing, let the hats dry flat.
Tip from a number of customers: "If you want to rest for a while, turn the bun to the side of your head, so that you lie more comfortably."