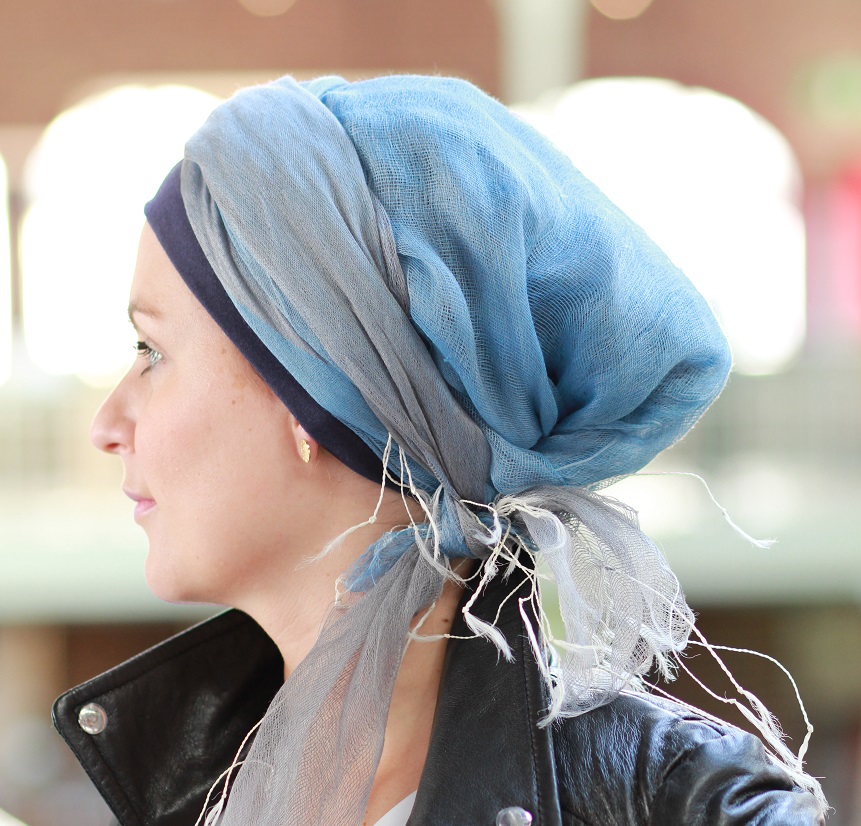 Tania
The Tania is made of a beautiful scarf completely attached to a comfortable hat made of Thermo°Cool™ fabric. The properties of Thermo°Cool™ fabric are: moisture regulating and heat regulating.
The Tania is the bigger sister of the Sofia turban. The difference is that the Tania has a hat to which the scarf is sewn while the Sofia has a headband without a top where the scarf is sewn to the band. This makes the Sofia especially suitable during the warmer days and hot summers.
Suitable for a head size from 50 cm to 59 cm.
This is a hand wash item.
Please note that the scarf is quite fragile so make sure that there is no tension or pulling on it.