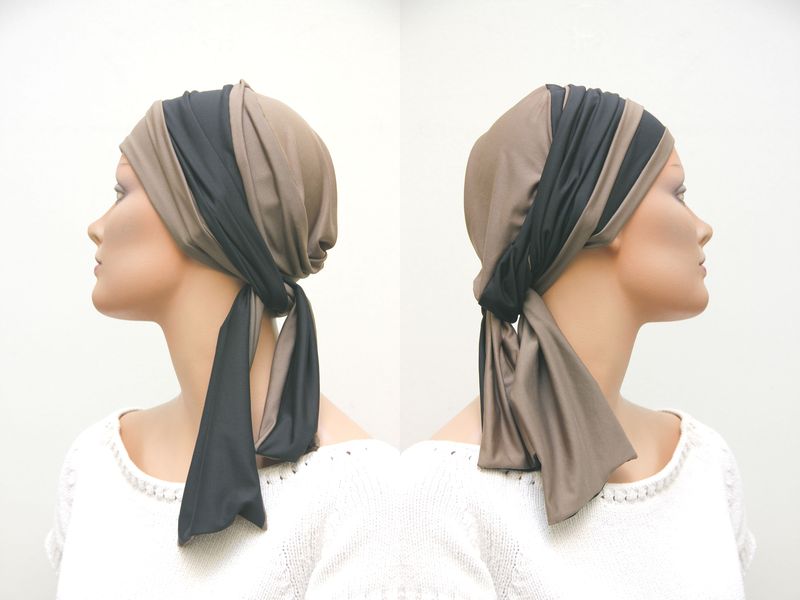 Helene Reverse
This is the turban Helene Reverse.
It can be worn on both sides, hence the name Reverse. This is possible because there are no seams on both sides. So you actually have two hats in one.
Two types of fabric are used in this scarf hat, namely Cotton Comfort® and Thermo°Cool™.
Because there is a piece of elastic in the hat at the back, the hat fits well for many people and it is therefore suitable for larger head sizes. Suitable for head circumference: 50 cm to approx. 60 cm.
Nice model with a luxurious look that can be combined well with all kinds of outfits; casual, chic, sporty…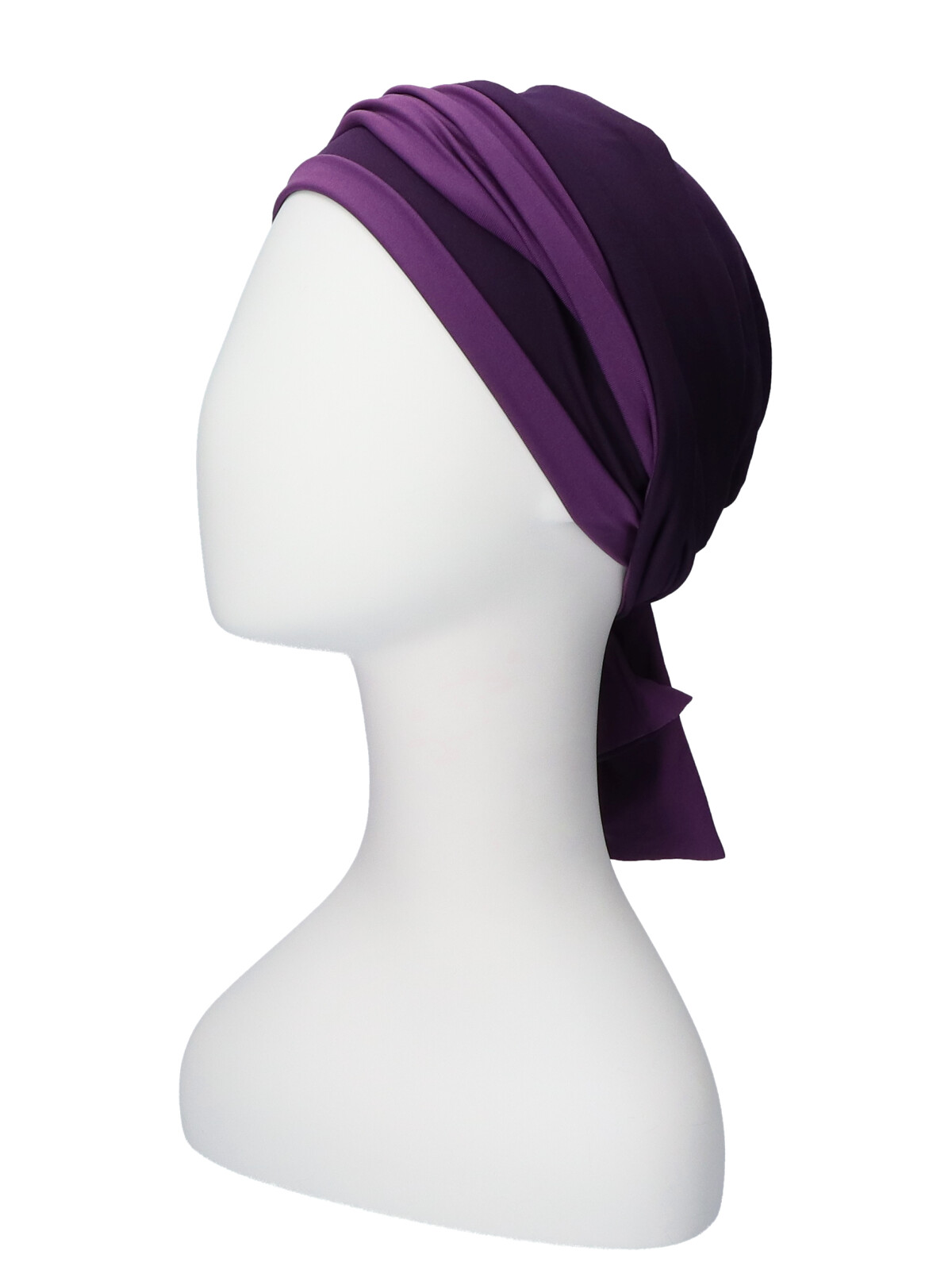 Helene Reverse D504 Purple-Violet
This is the turban Helene Reverse. It can be worn on both sides, hence the name Reverse. This is possible because there are no seams on both sides. So you actually have two hats in one. Two types of fabric are used in this scarf hat, namely Cotton Comfort® and Thermo°Cool™. Because there is a piece of elastic in the hat at the back, the hat fits well for many people and it is therefore suitable for larger head sizes. Suitable for head circumference: 50 cm to approx. 60 cm. Nice model with a luxurious look that can be combined well with all kinds of outfits; casual, chic, sporty…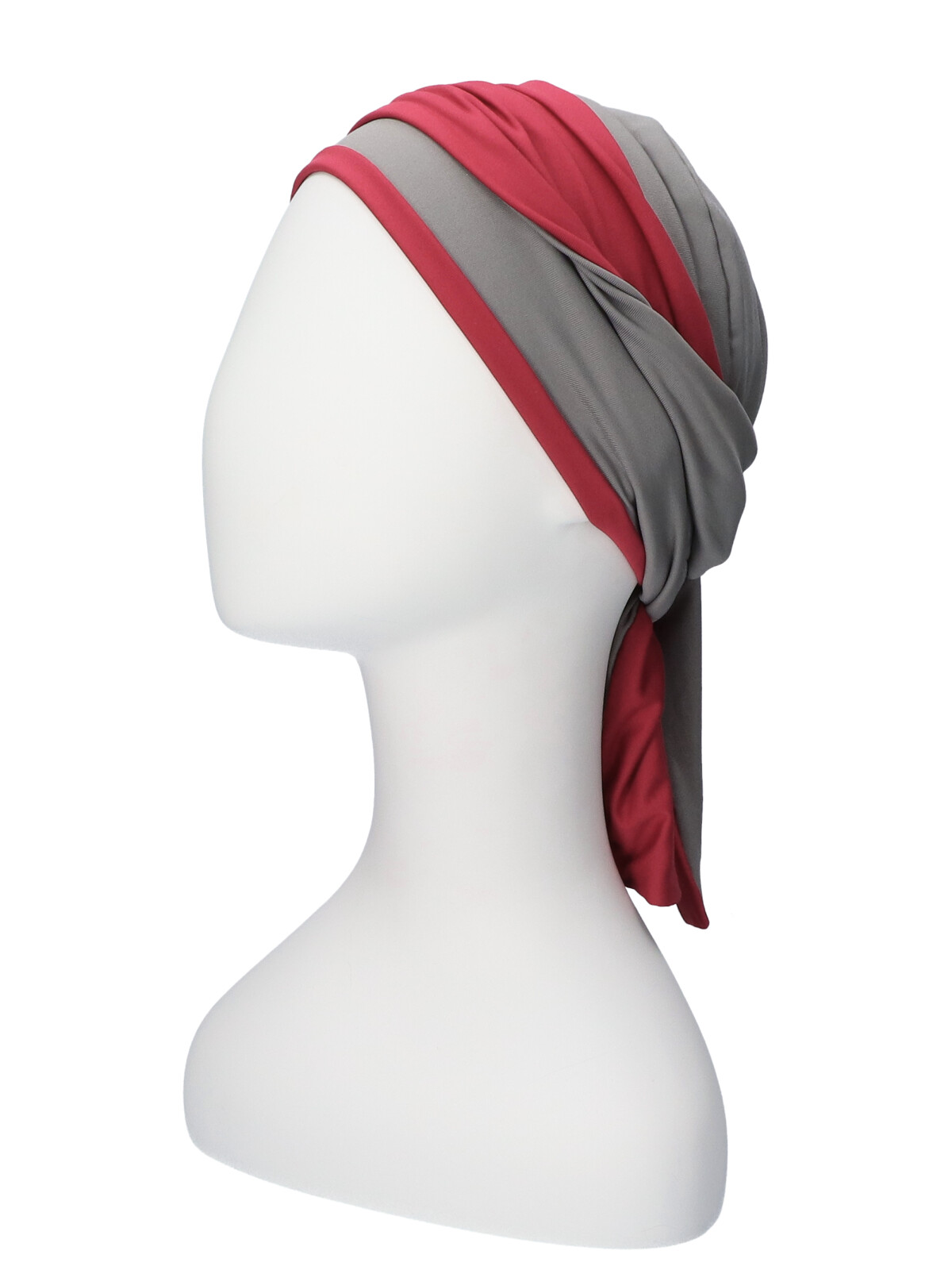 Helene Reverse D726 Red-Grey
This is the turban Helene Reverse. It can be worn on both sides, hence the name Reverse. This is possible because there are no seams on both sides. So you actually have two hats in one. Two types of fabric are used in this scarf hat, namely Cotton Comfort® and Thermo°Cool™. Because there is a piece of elastic in the hat at the back, the hat fits well for many people and it is therefore suitable for larger head sizes. Suitable for head circumference: 50 cm to approx. 60 cm. Nice model with a luxurious look that can be combined well with all kinds of outfits; casual, chic, sporty…