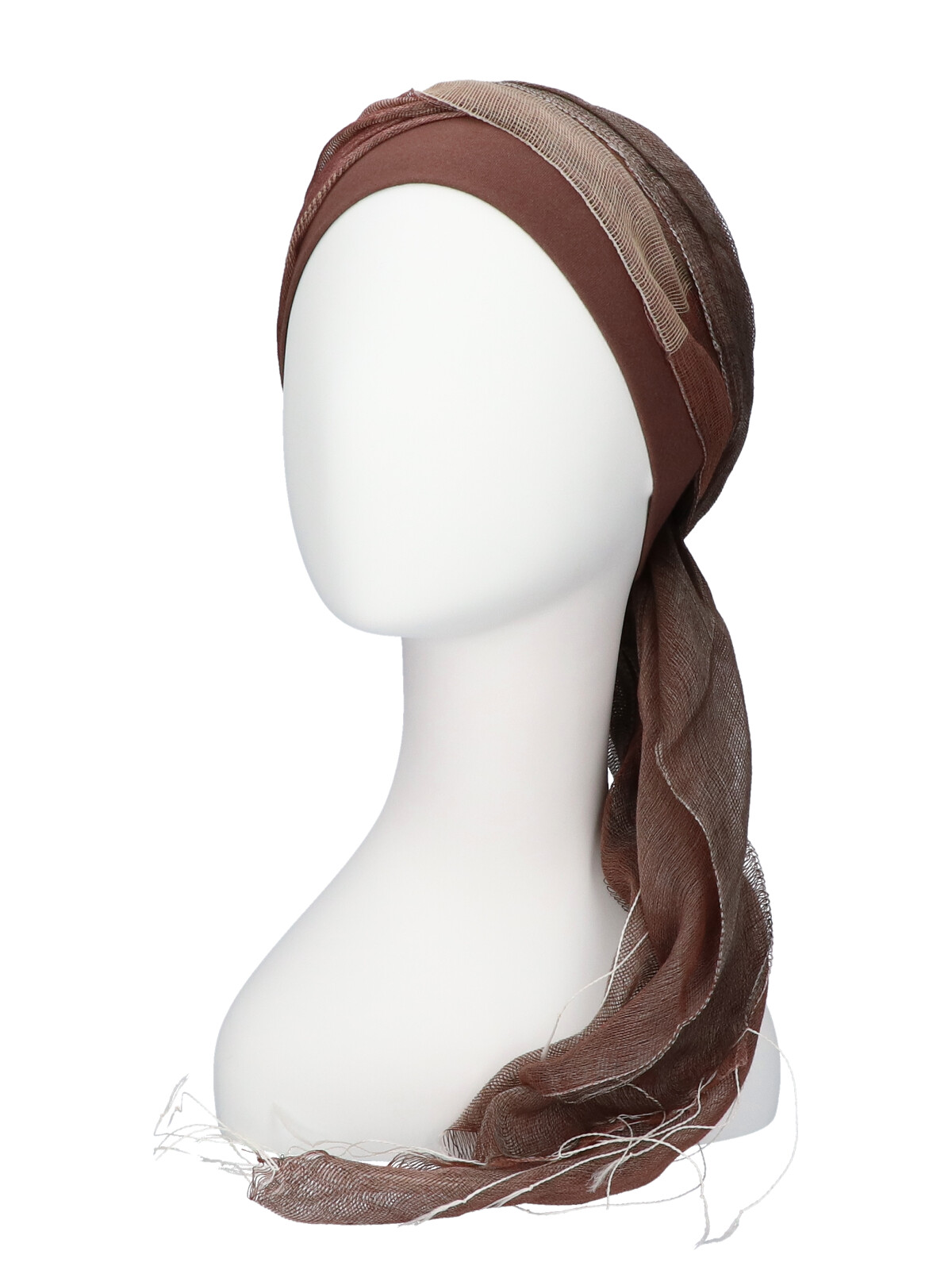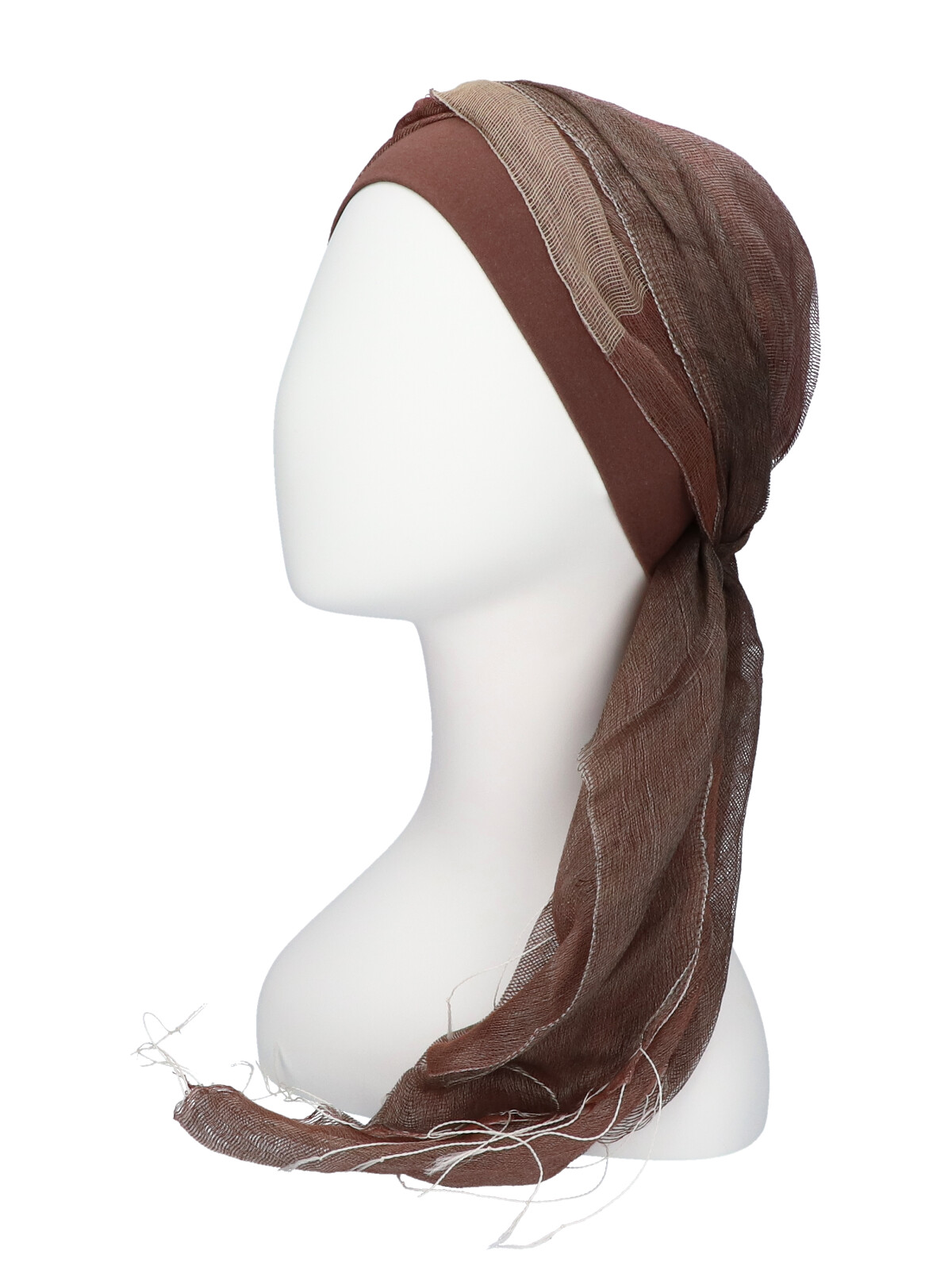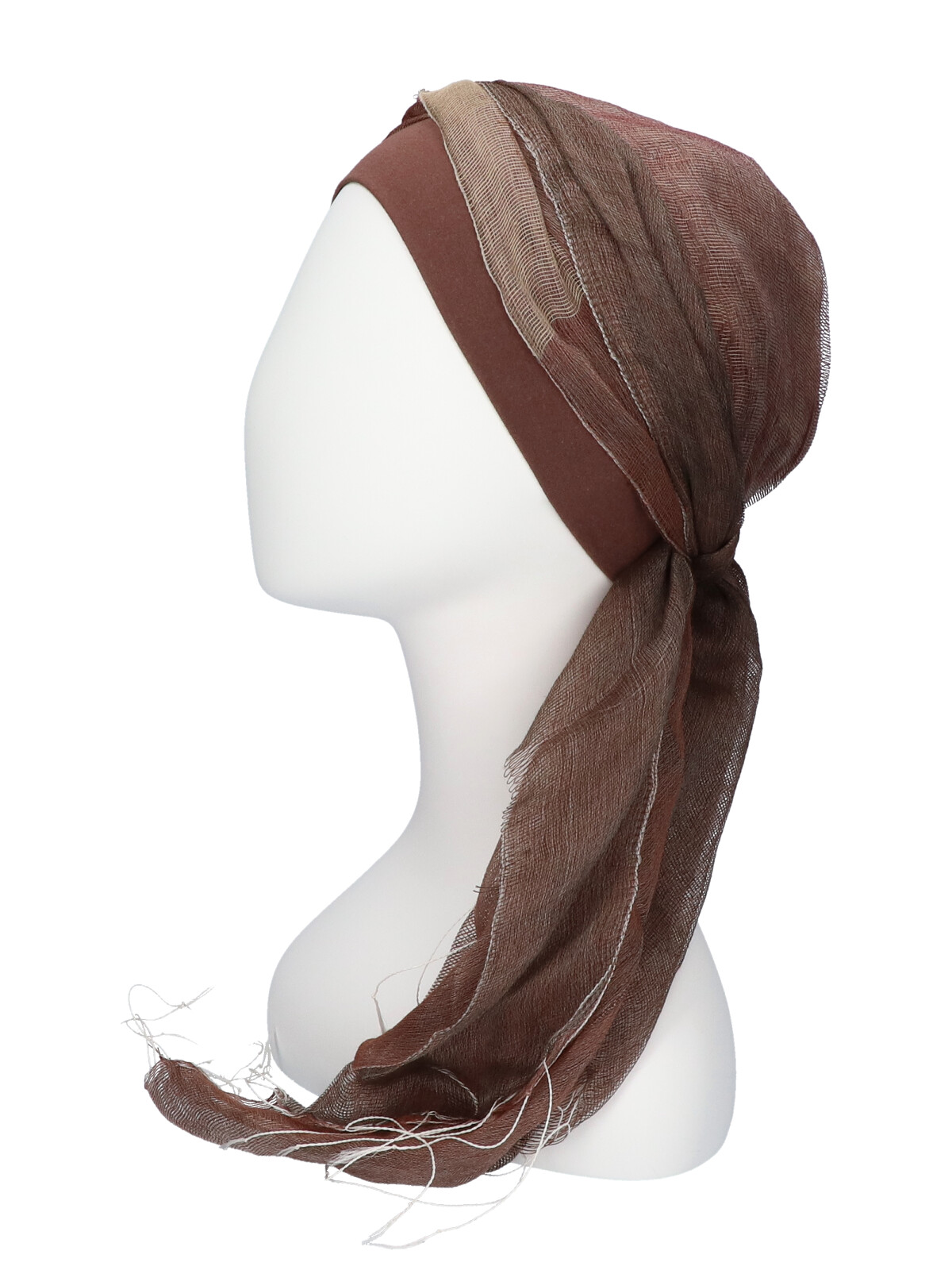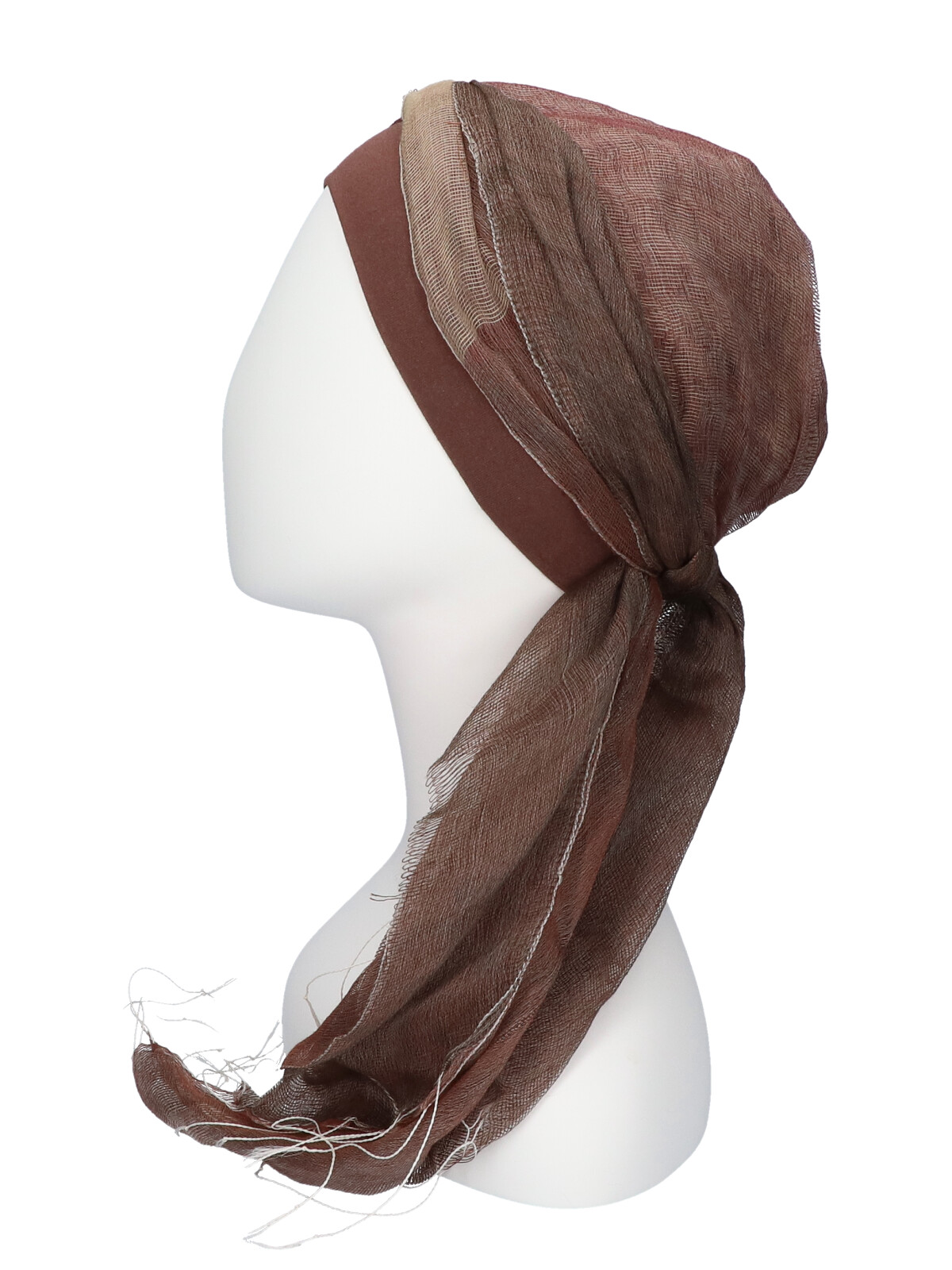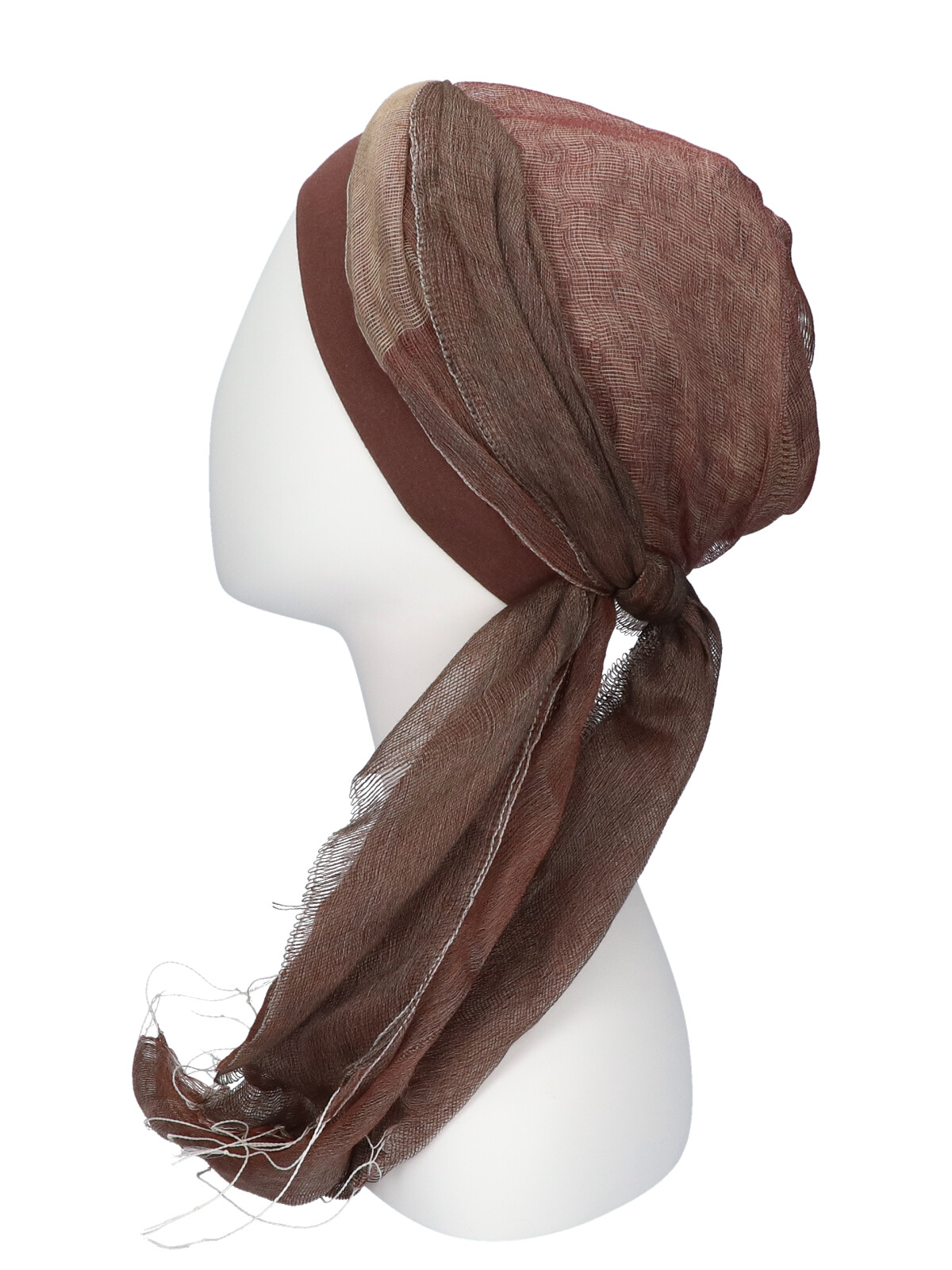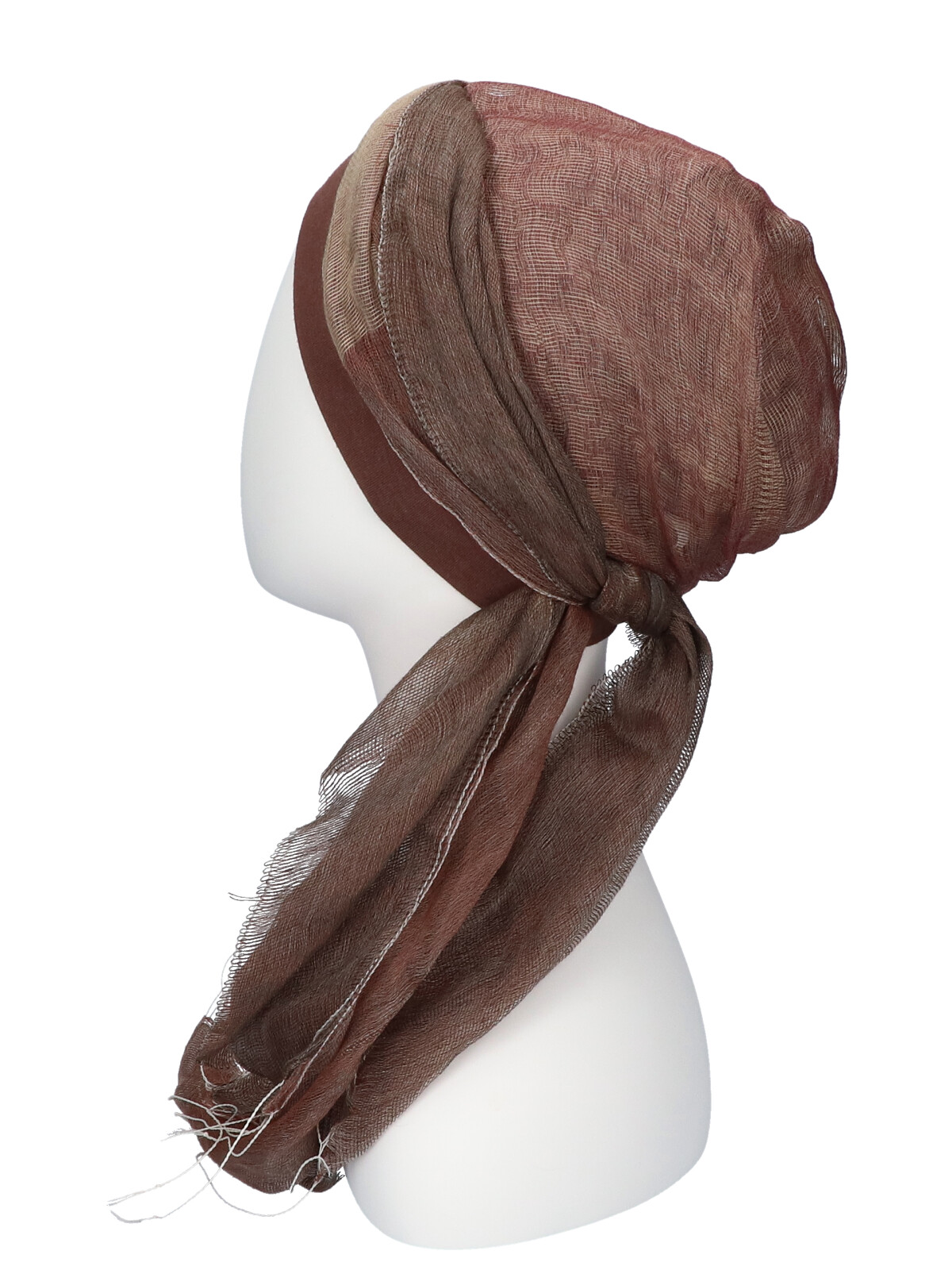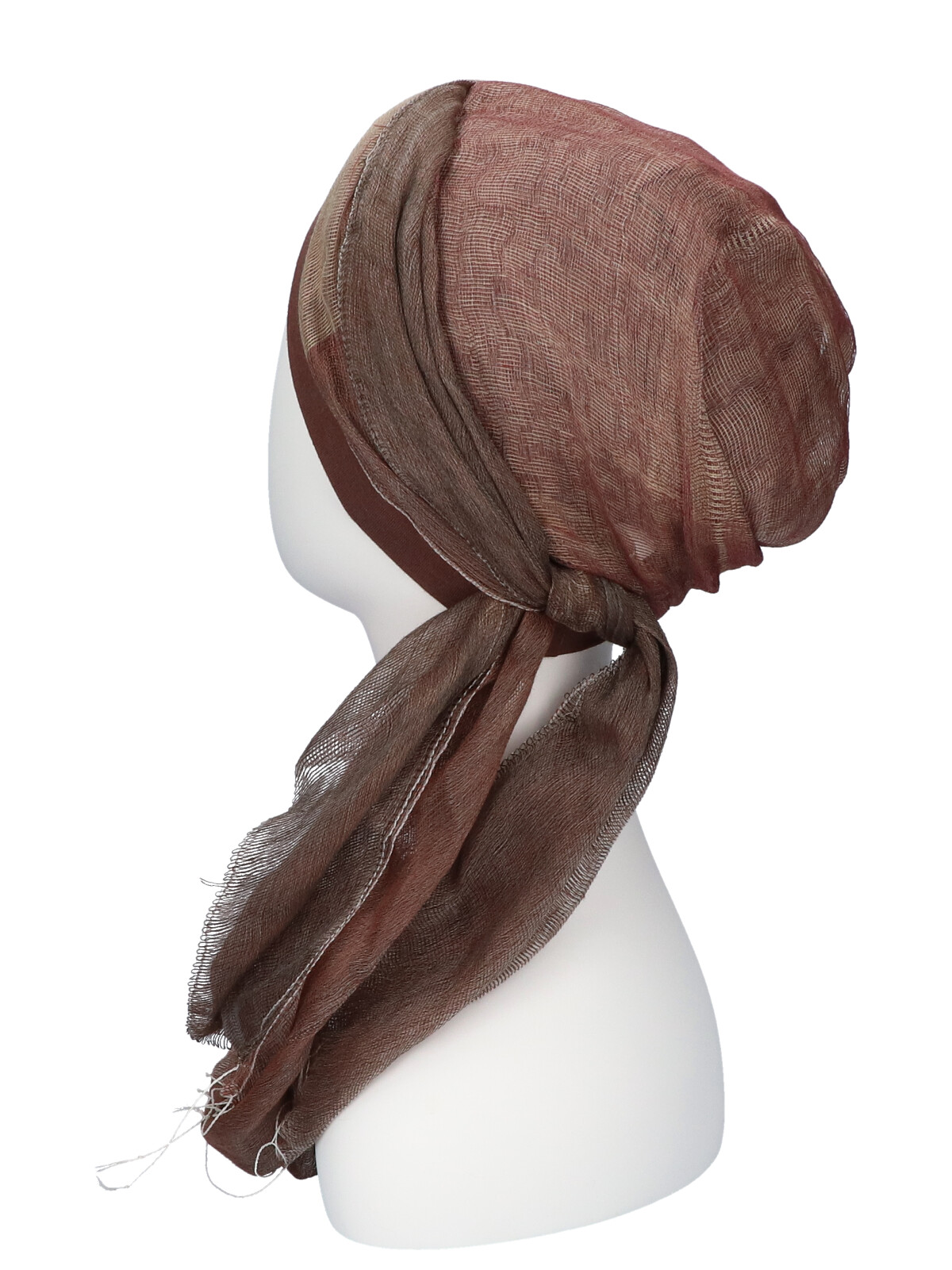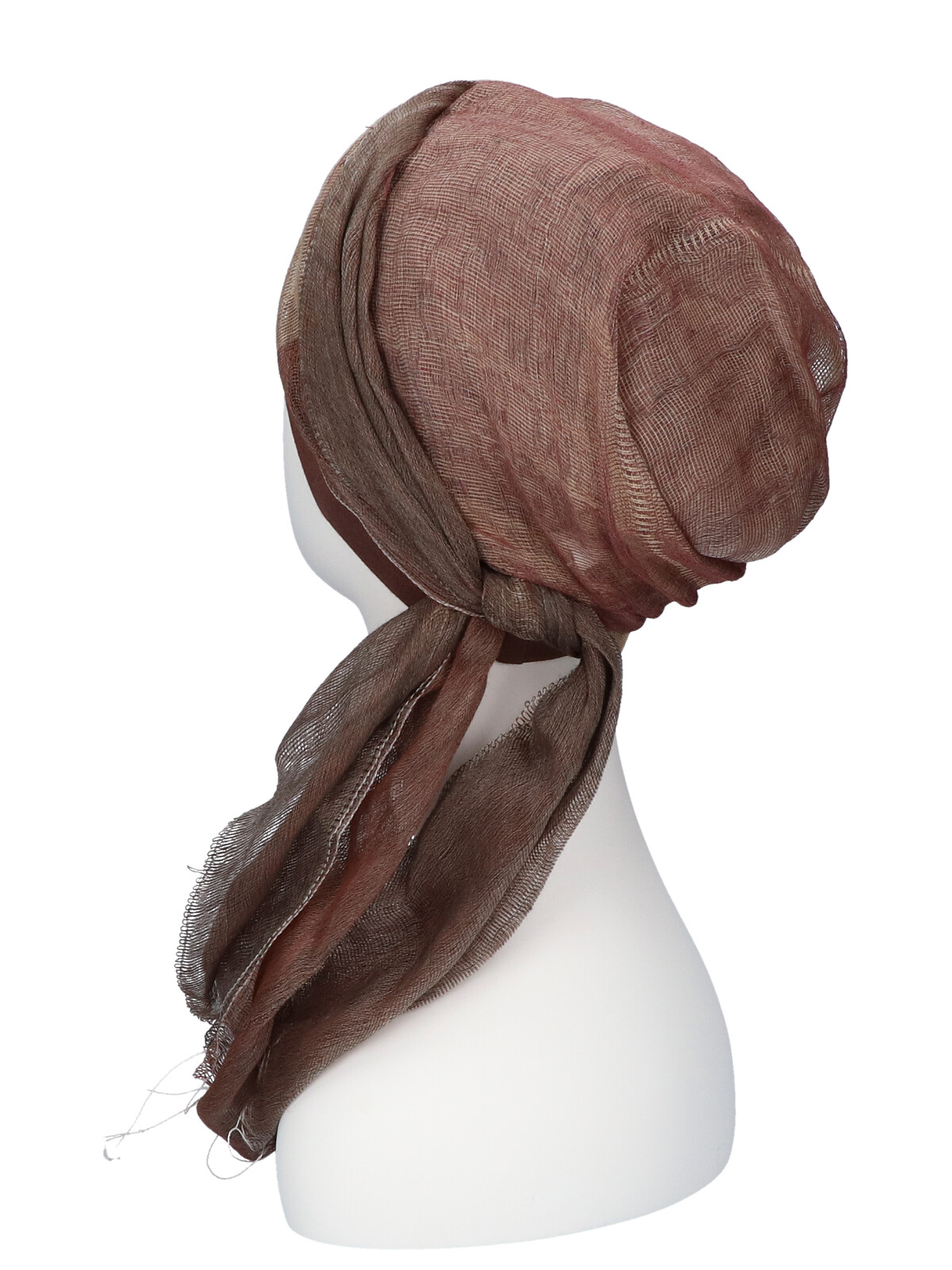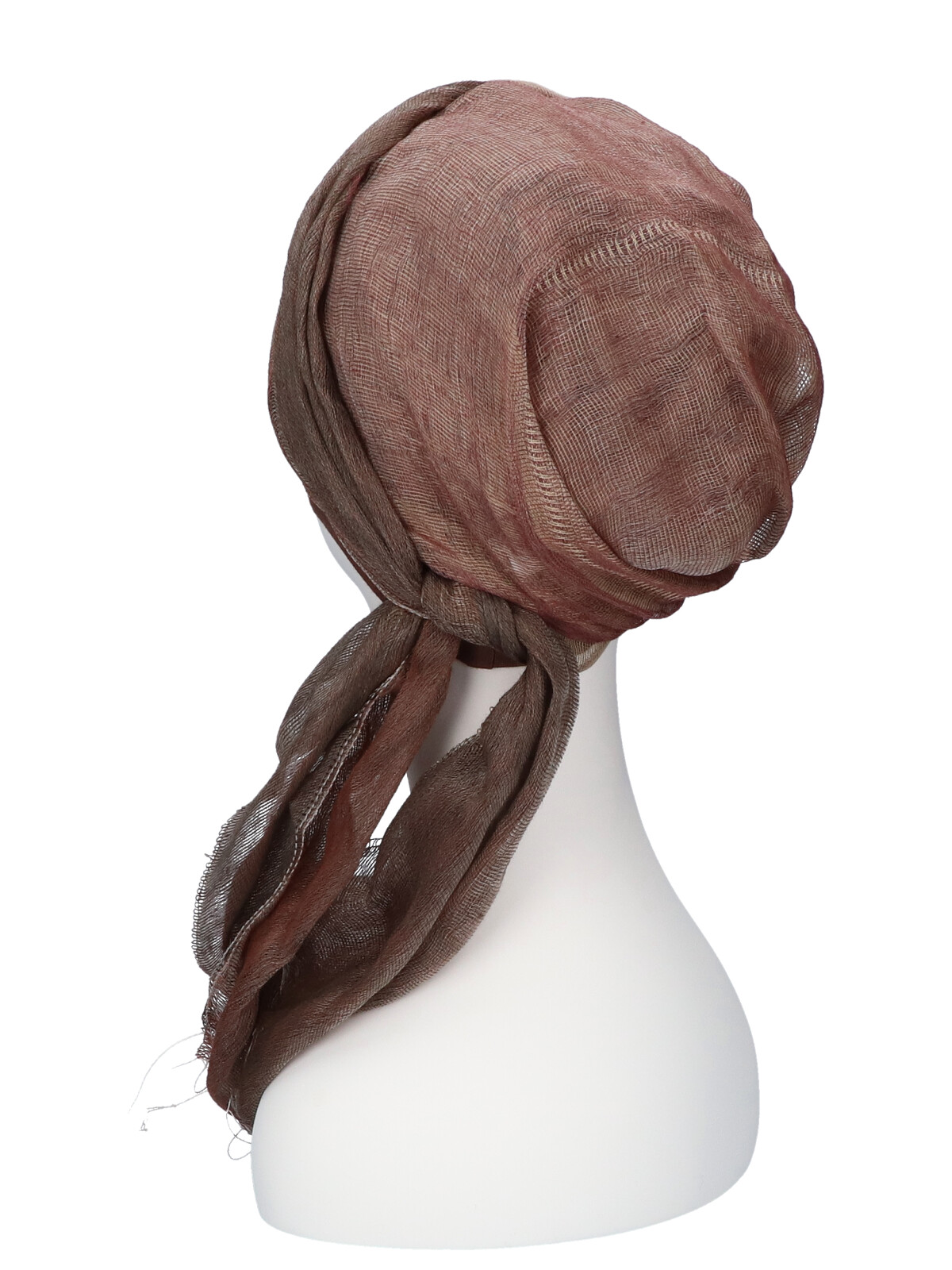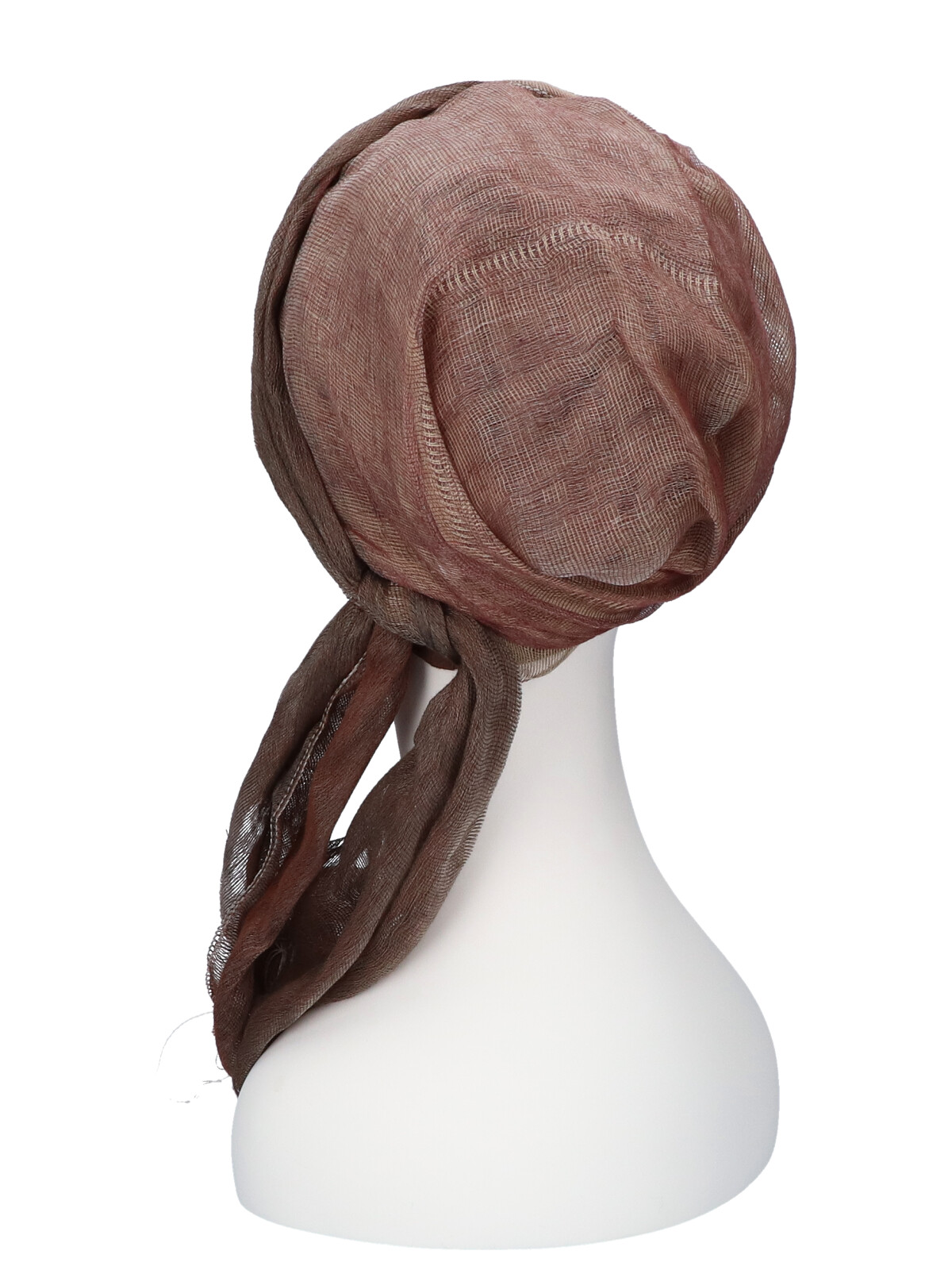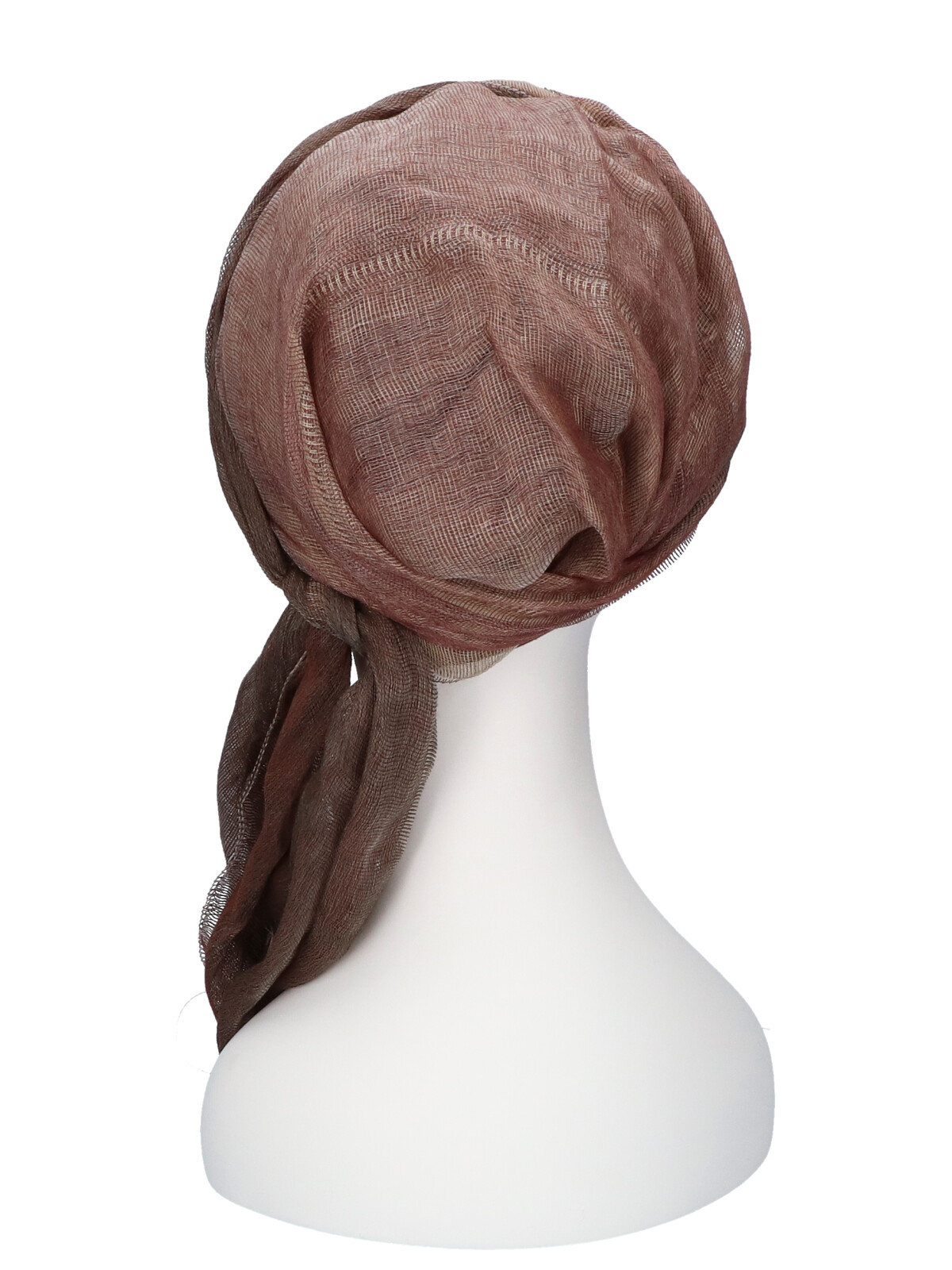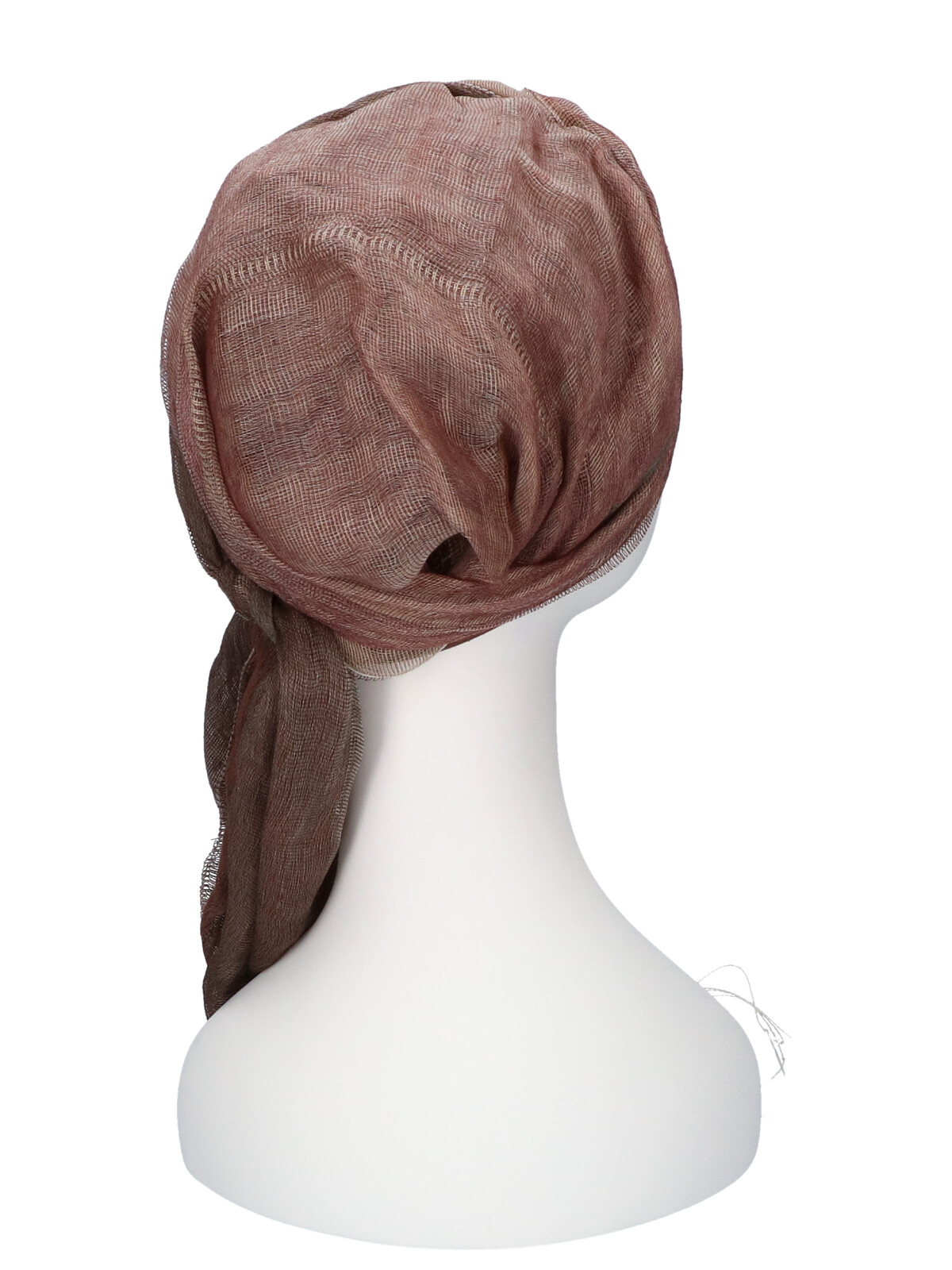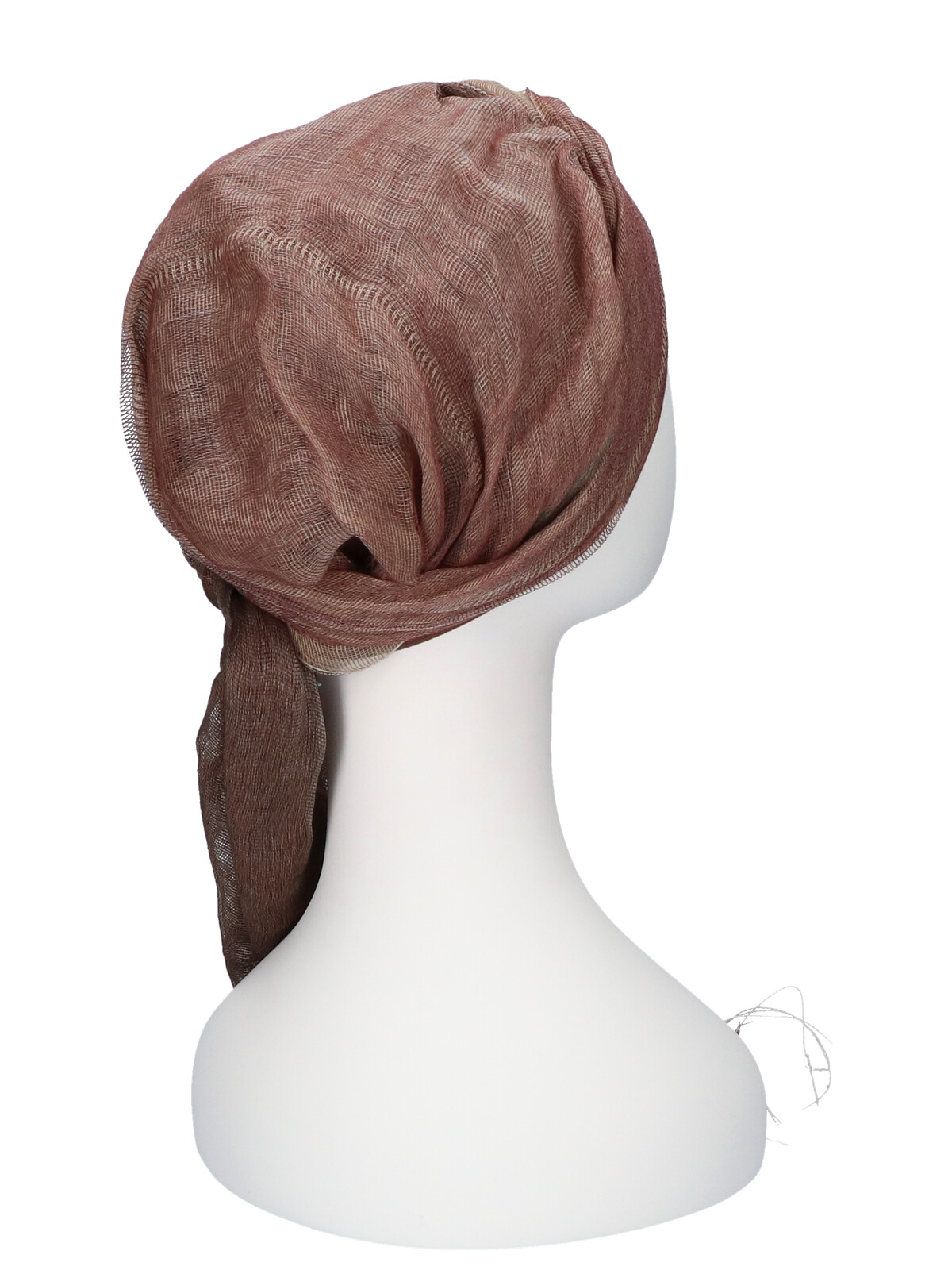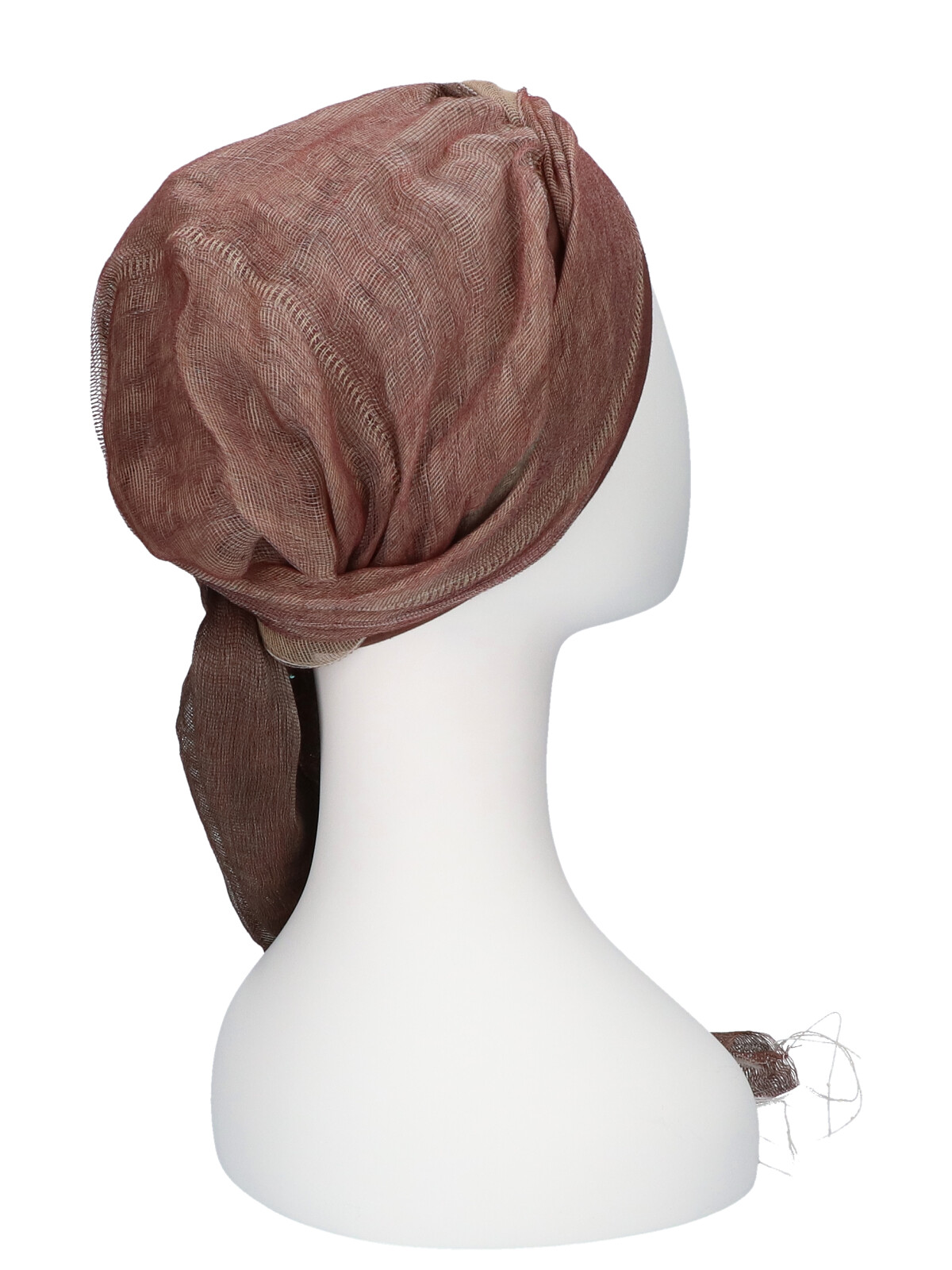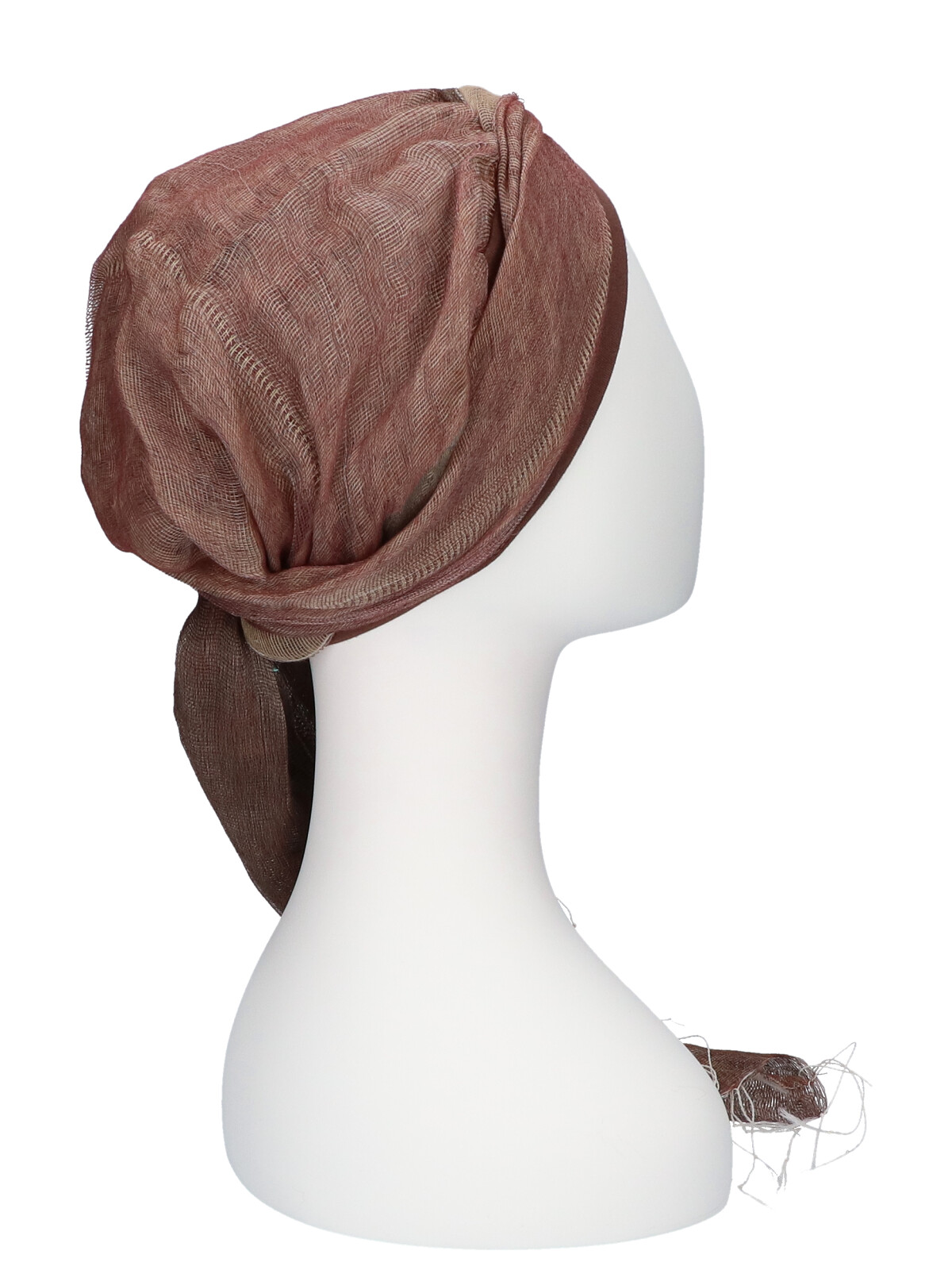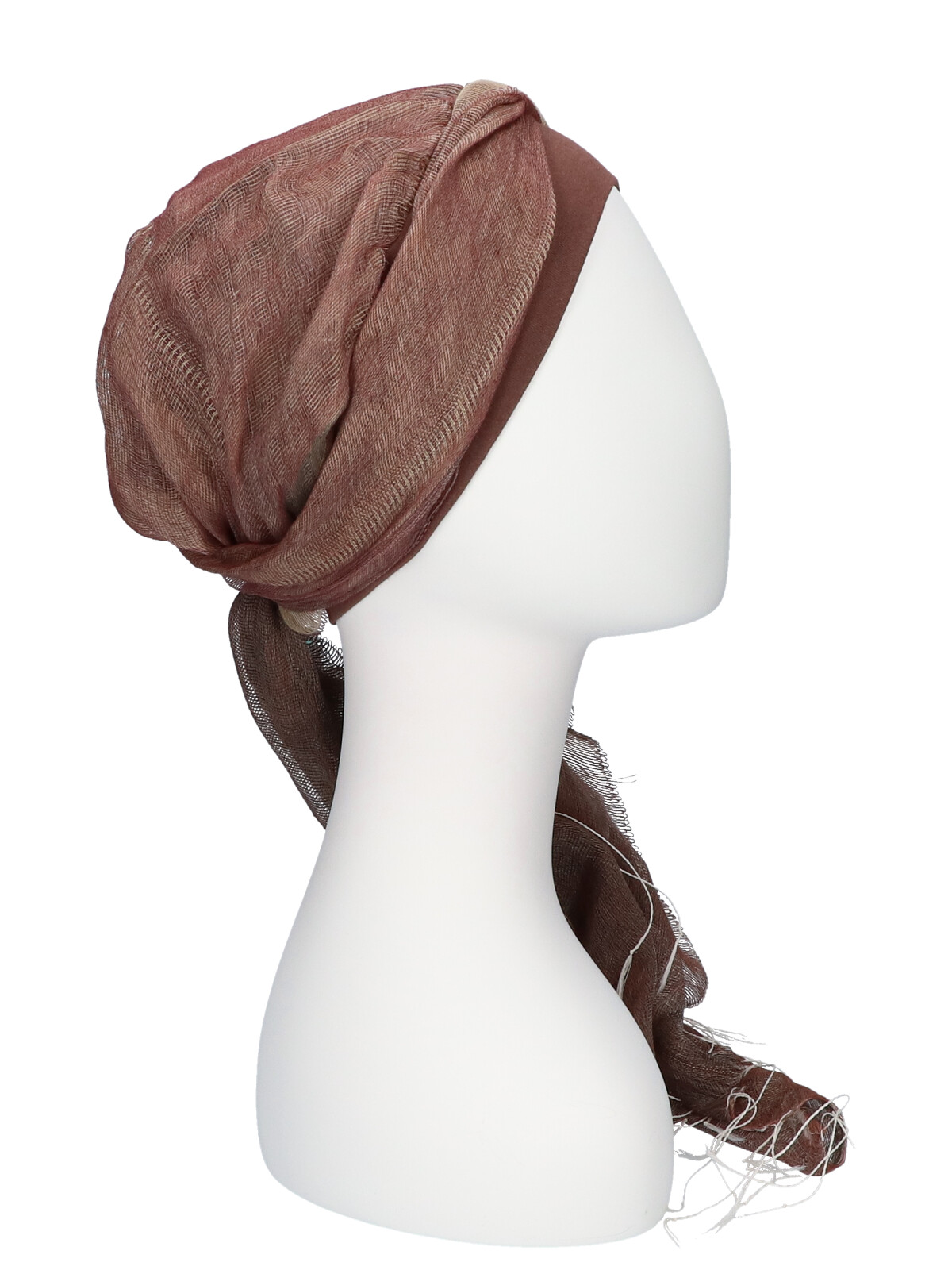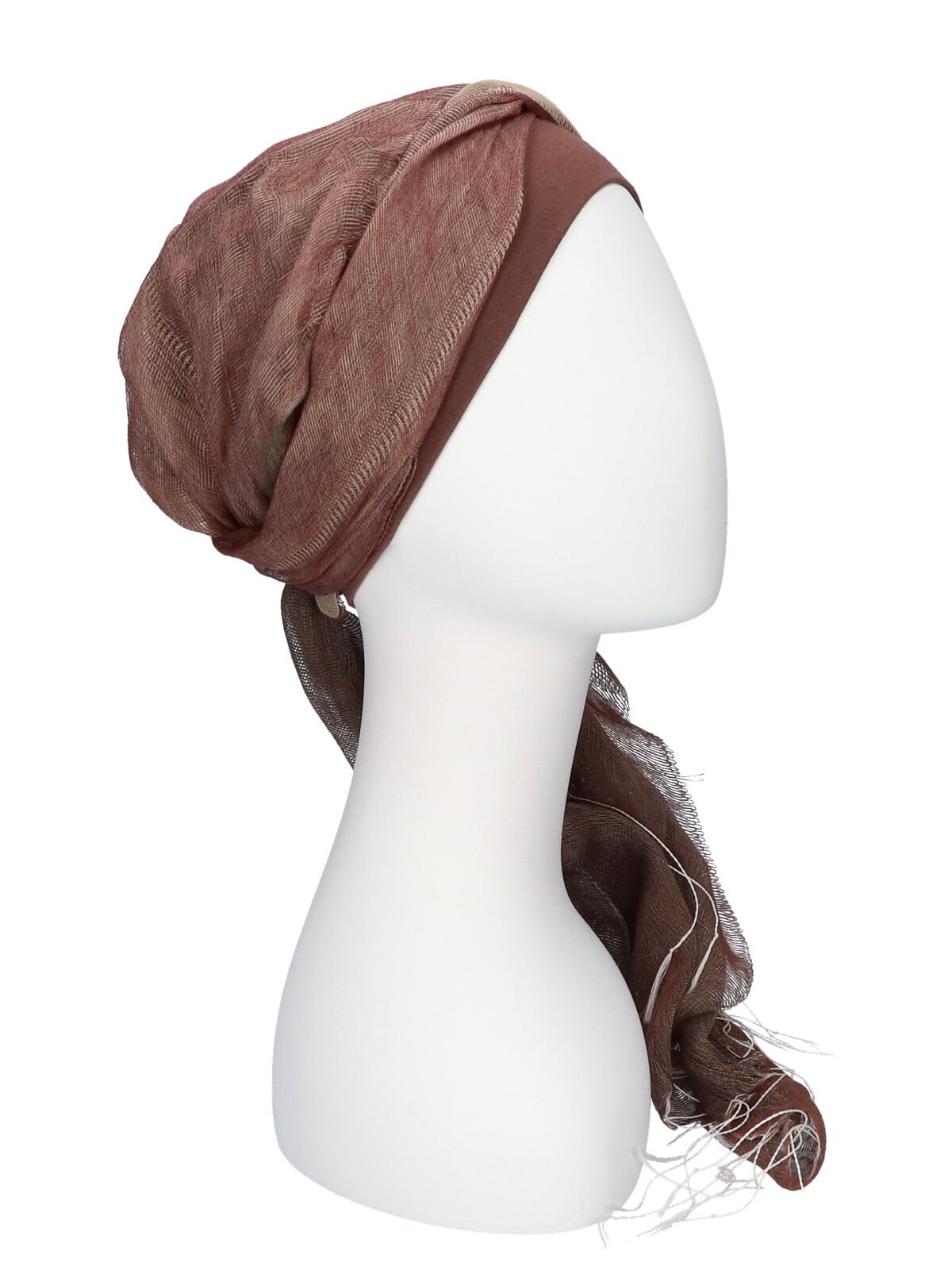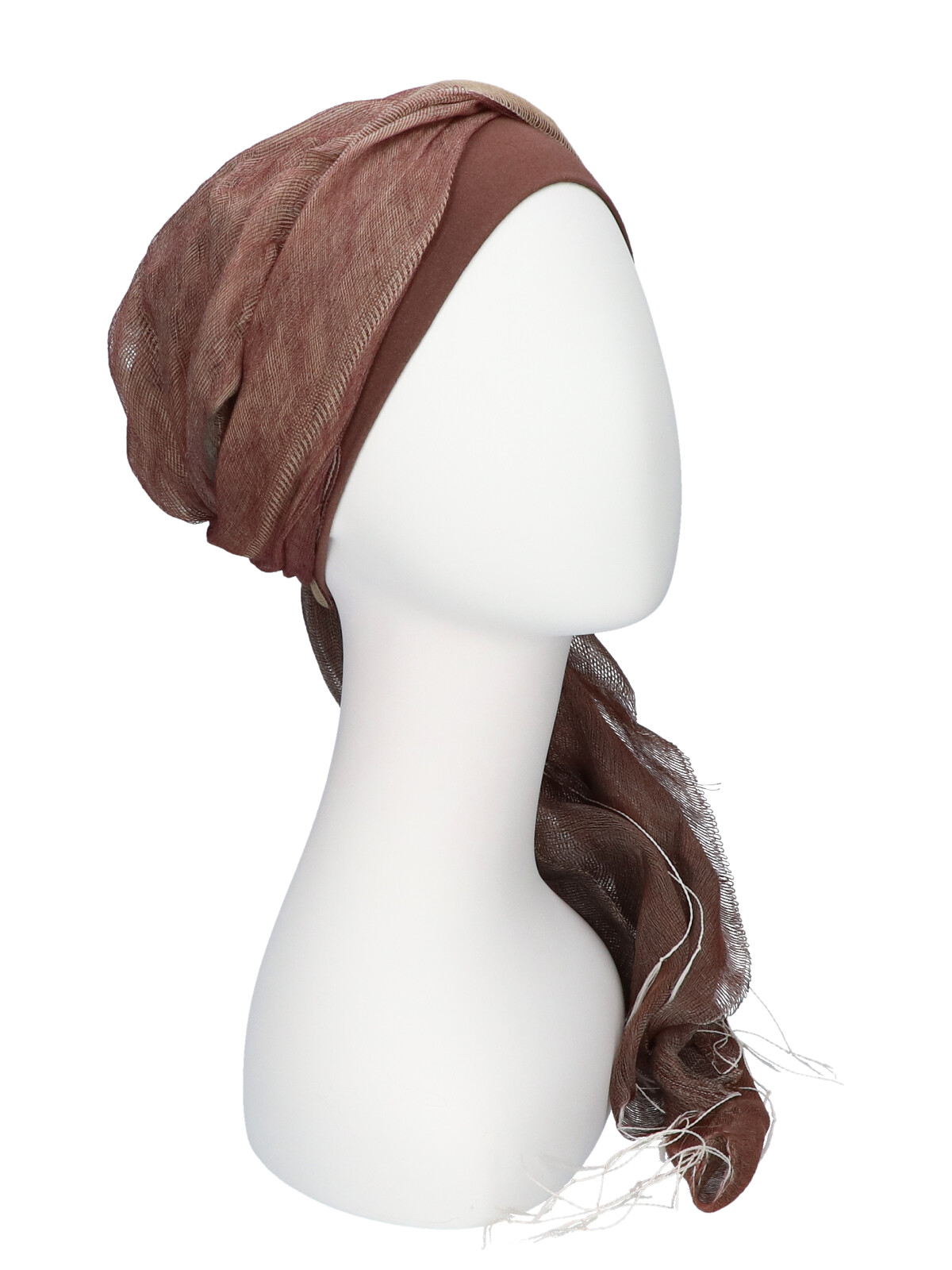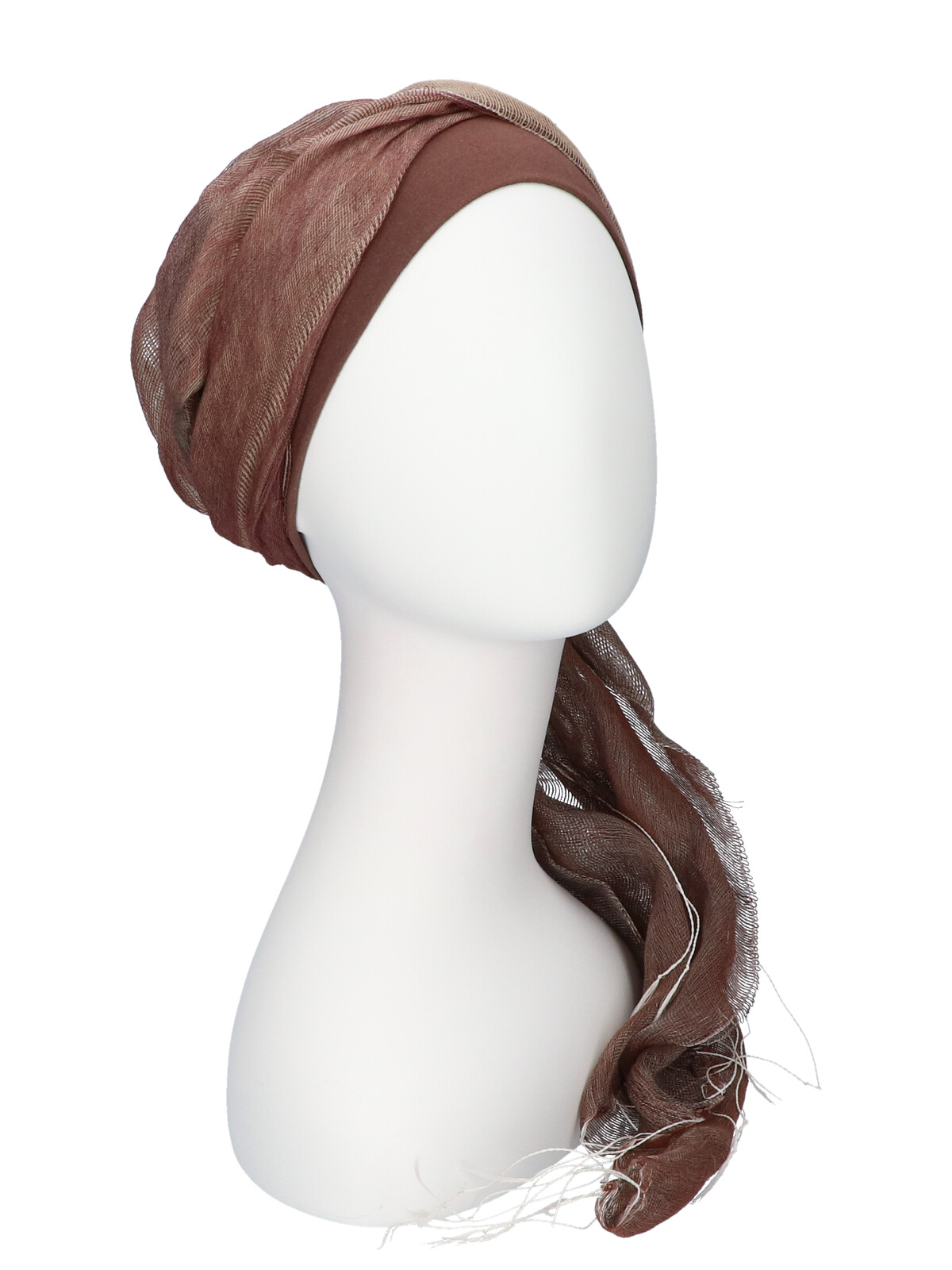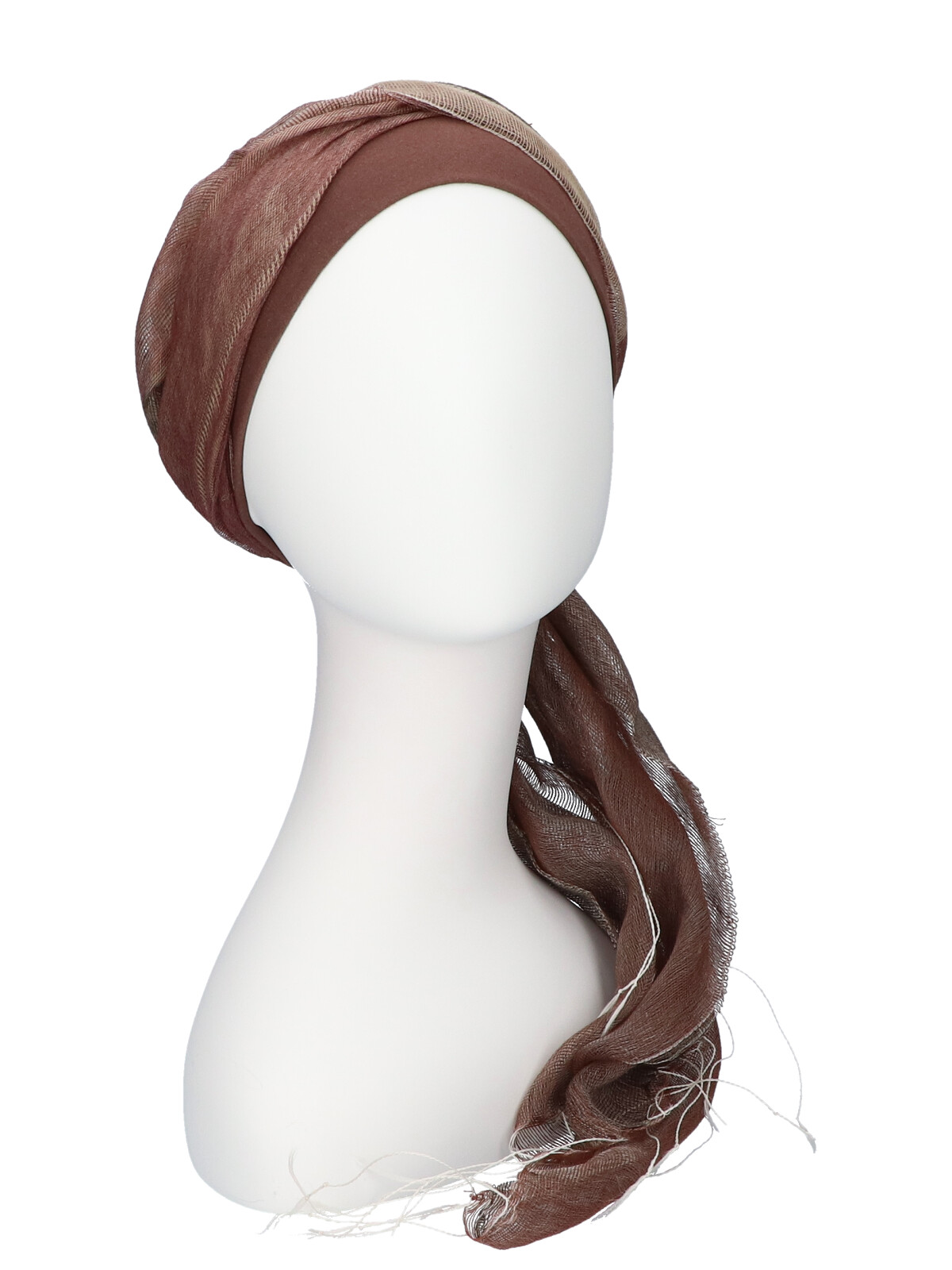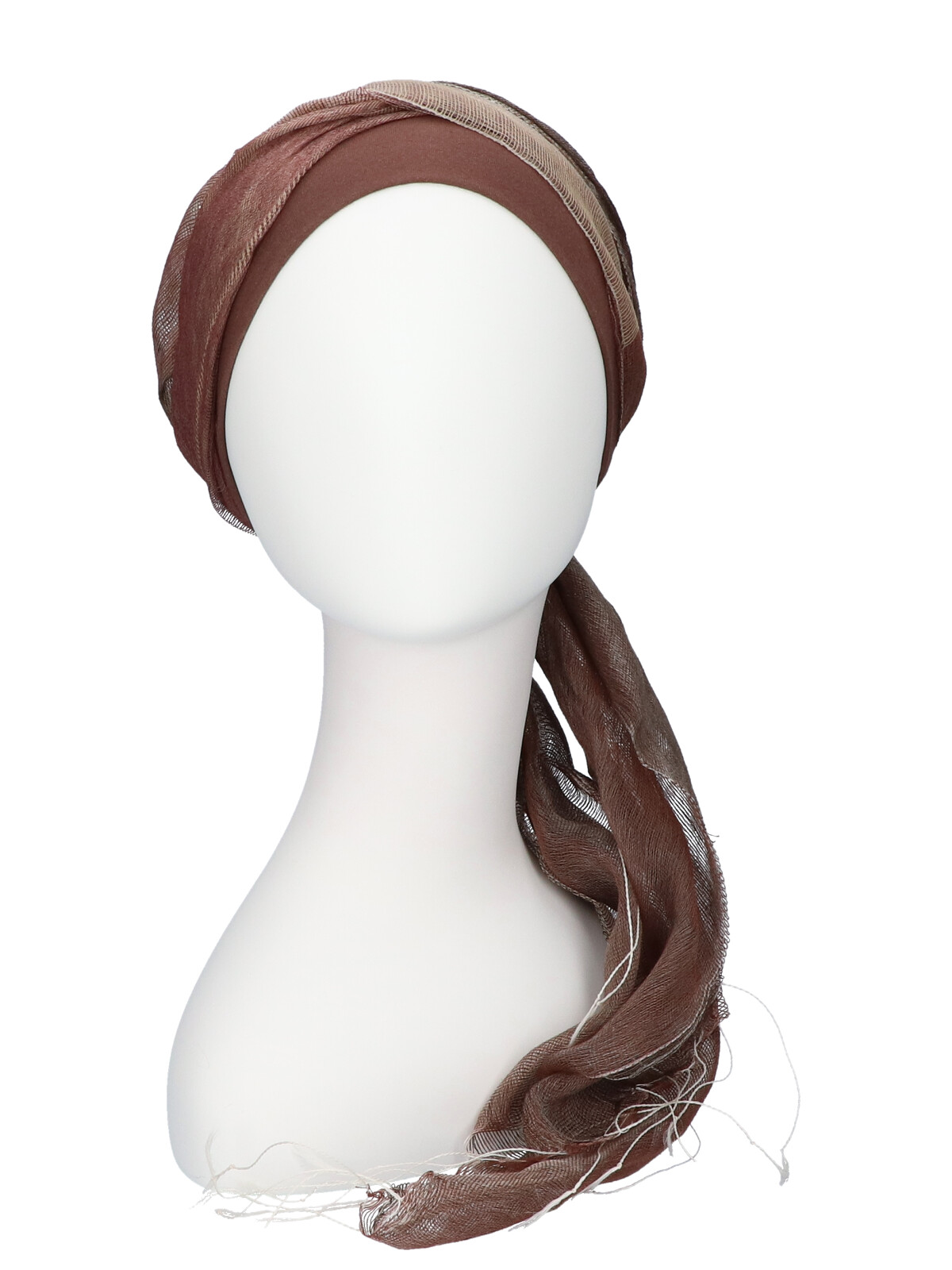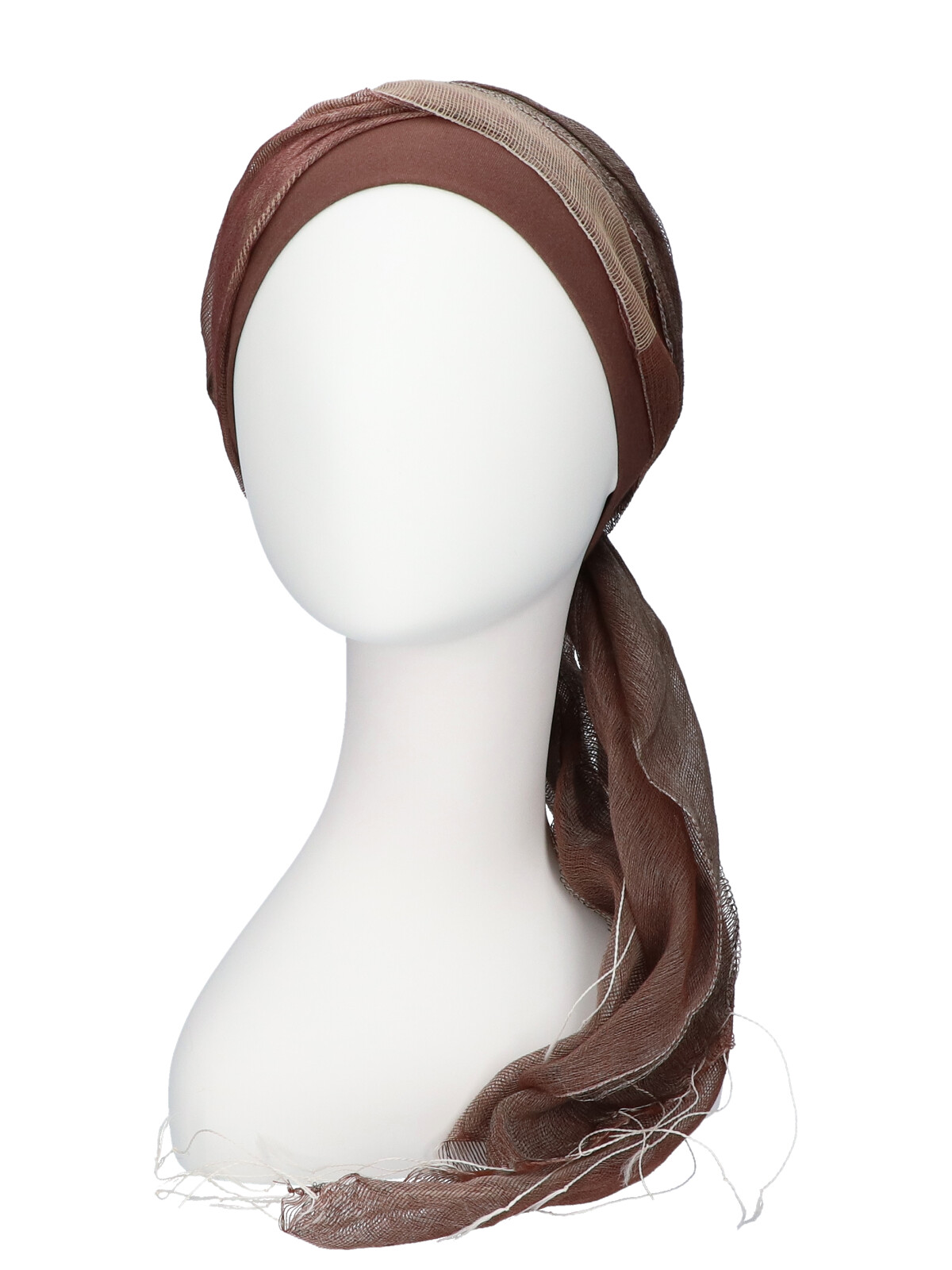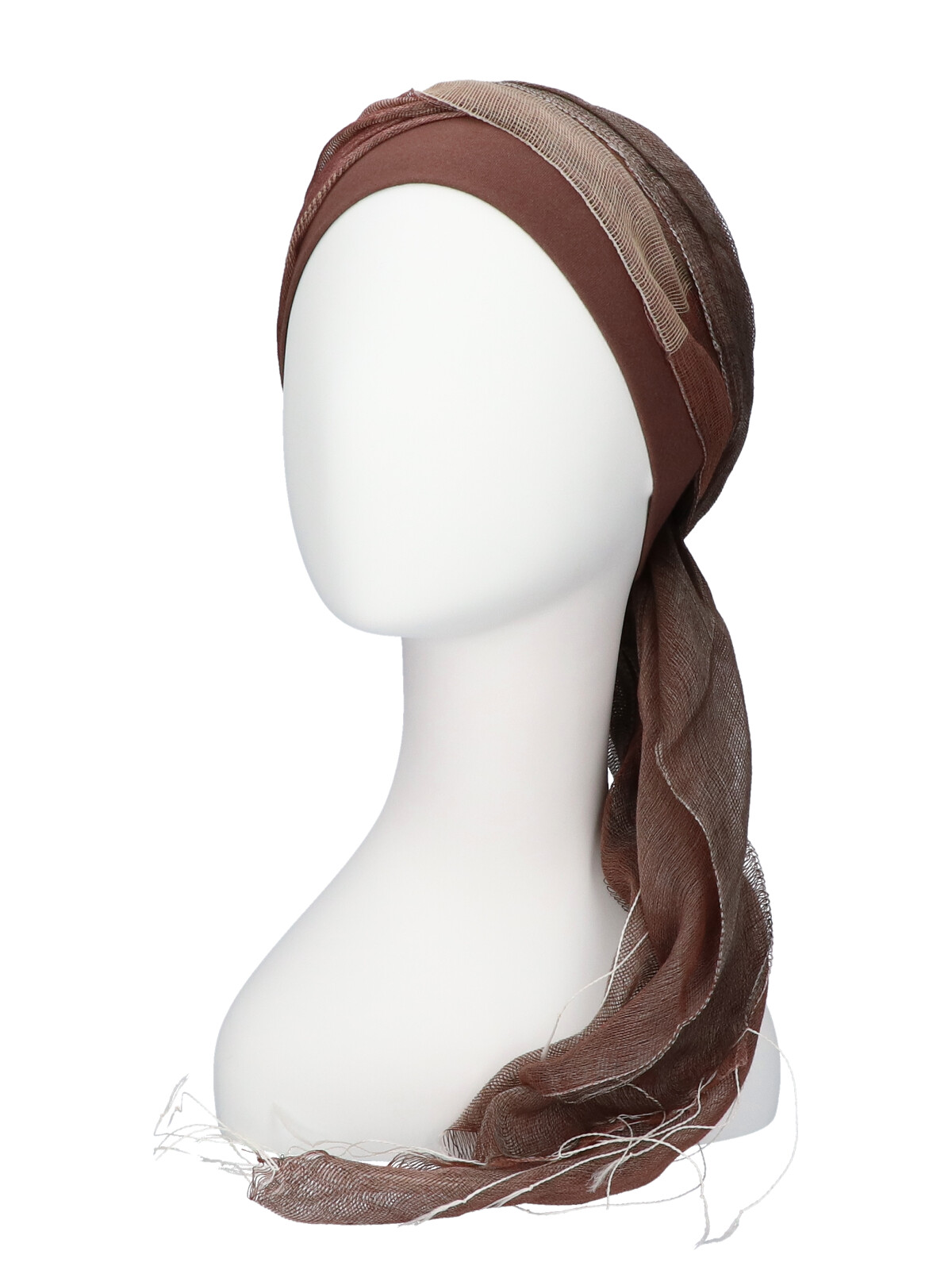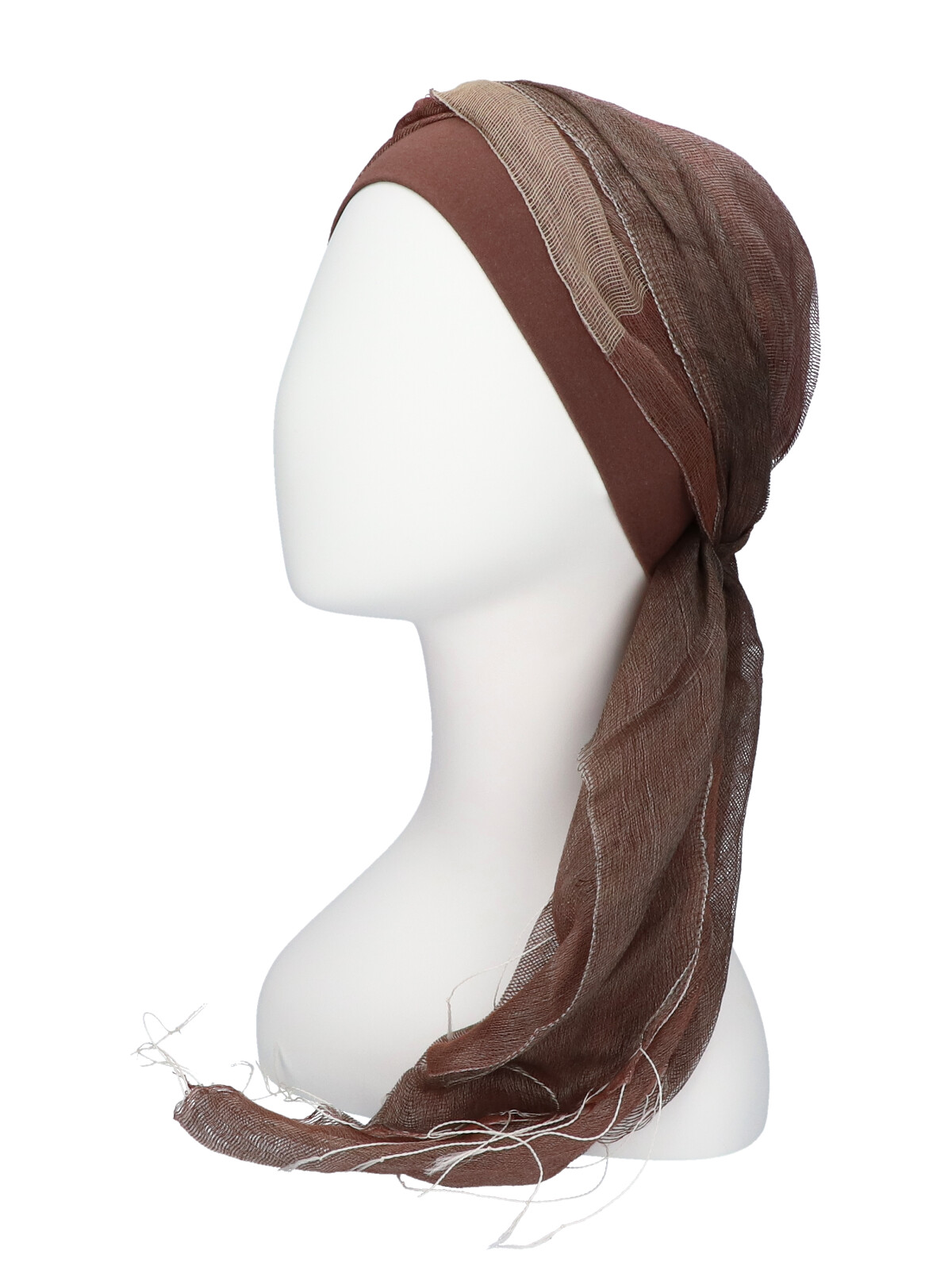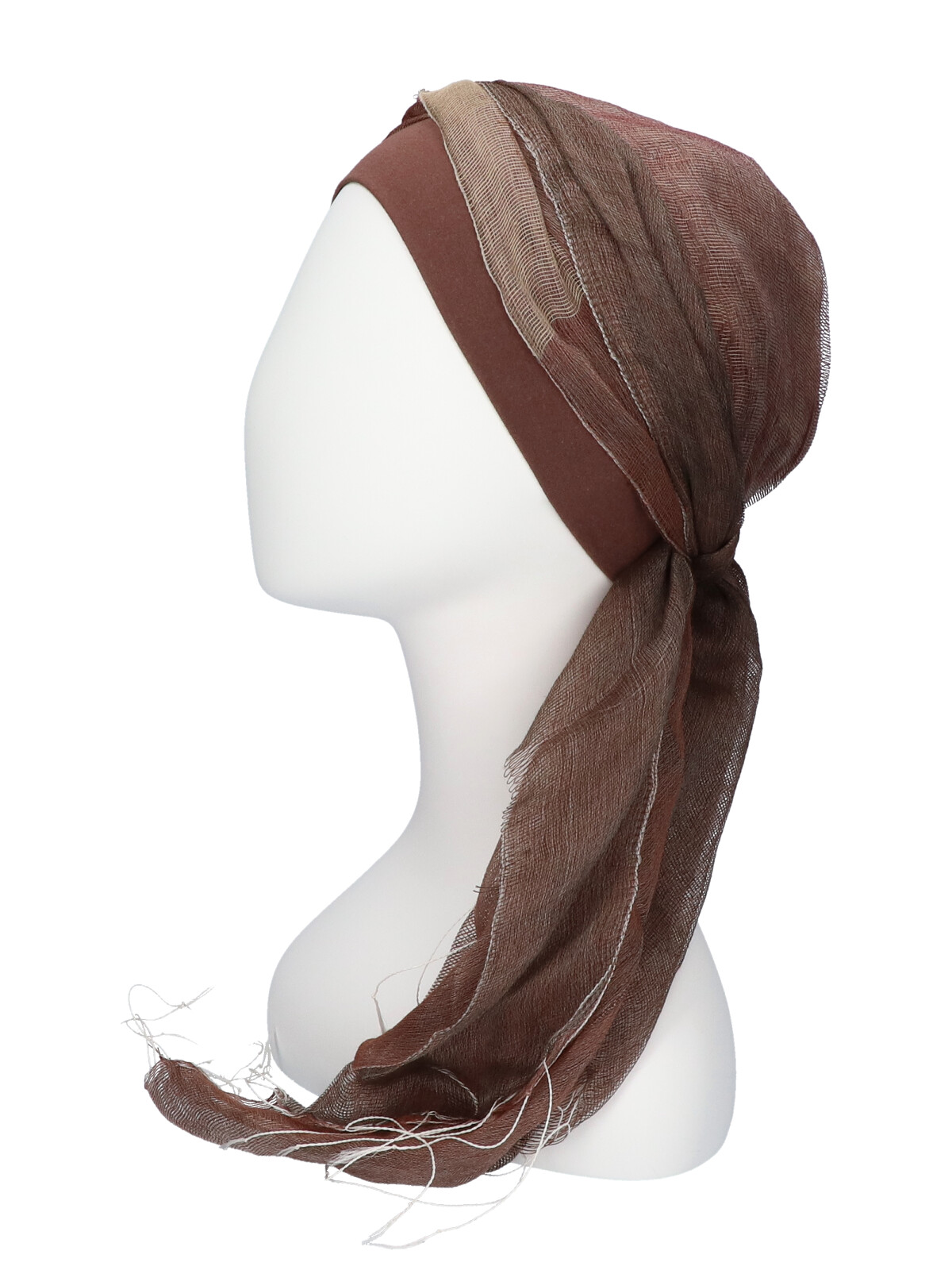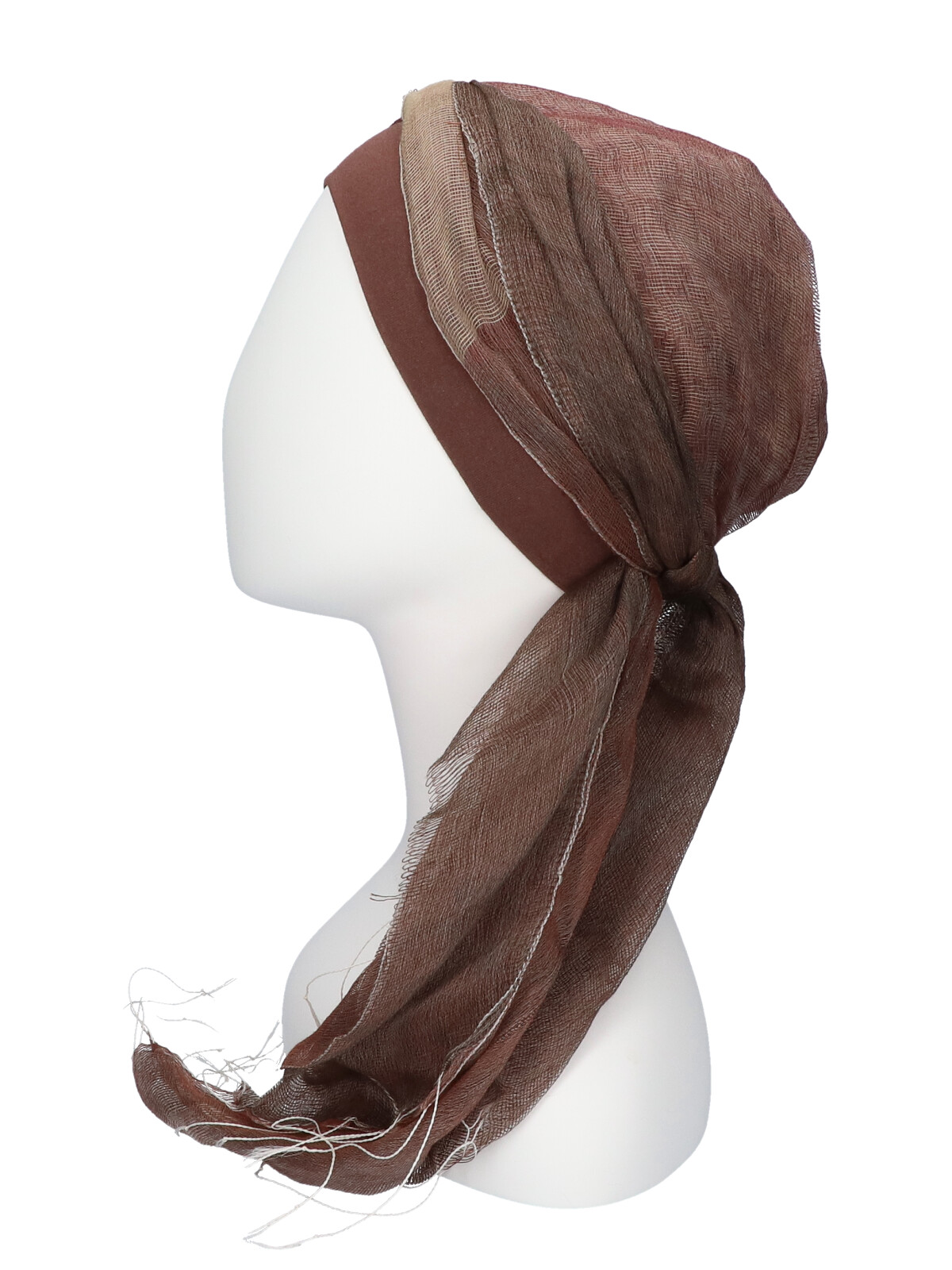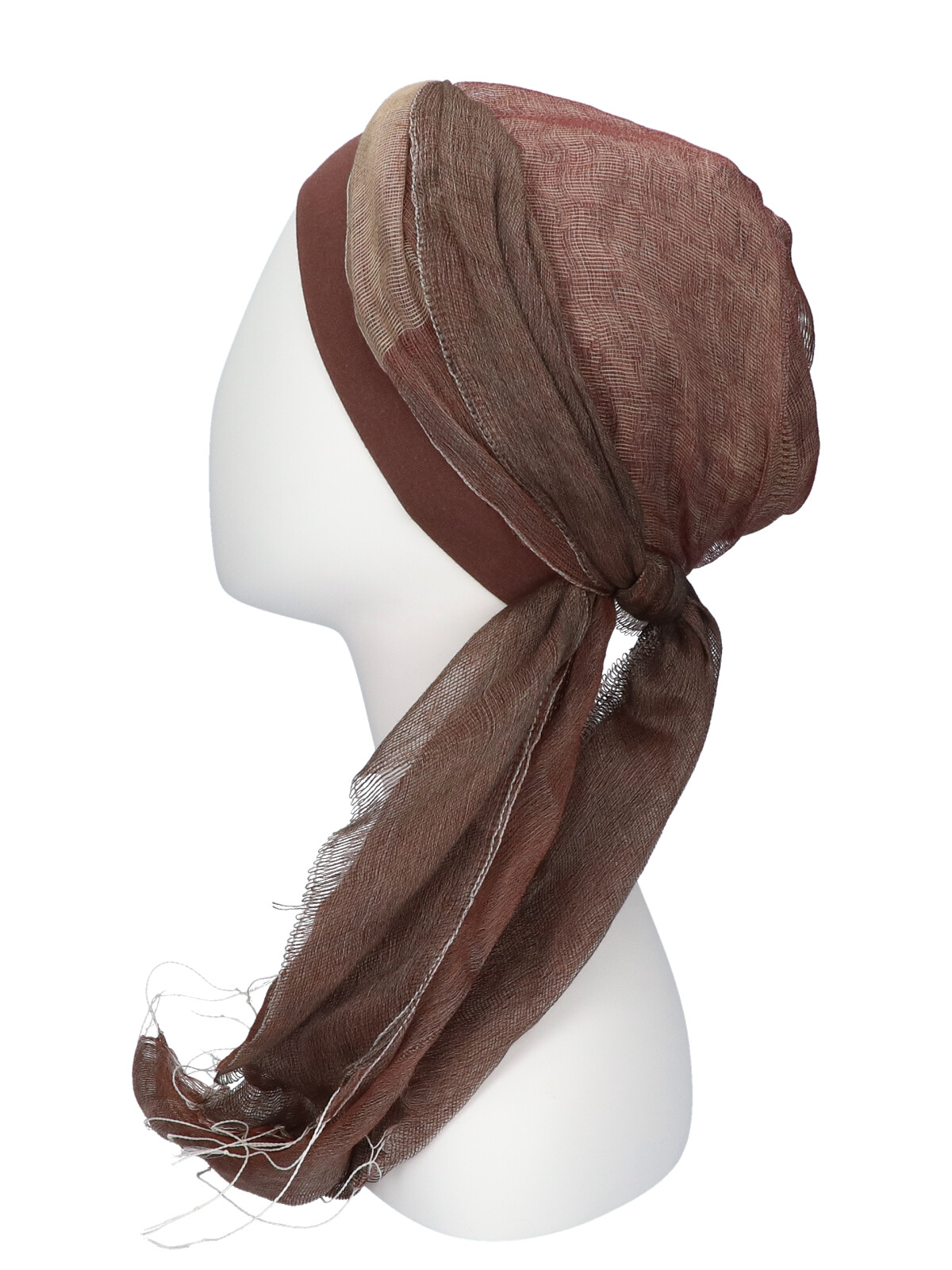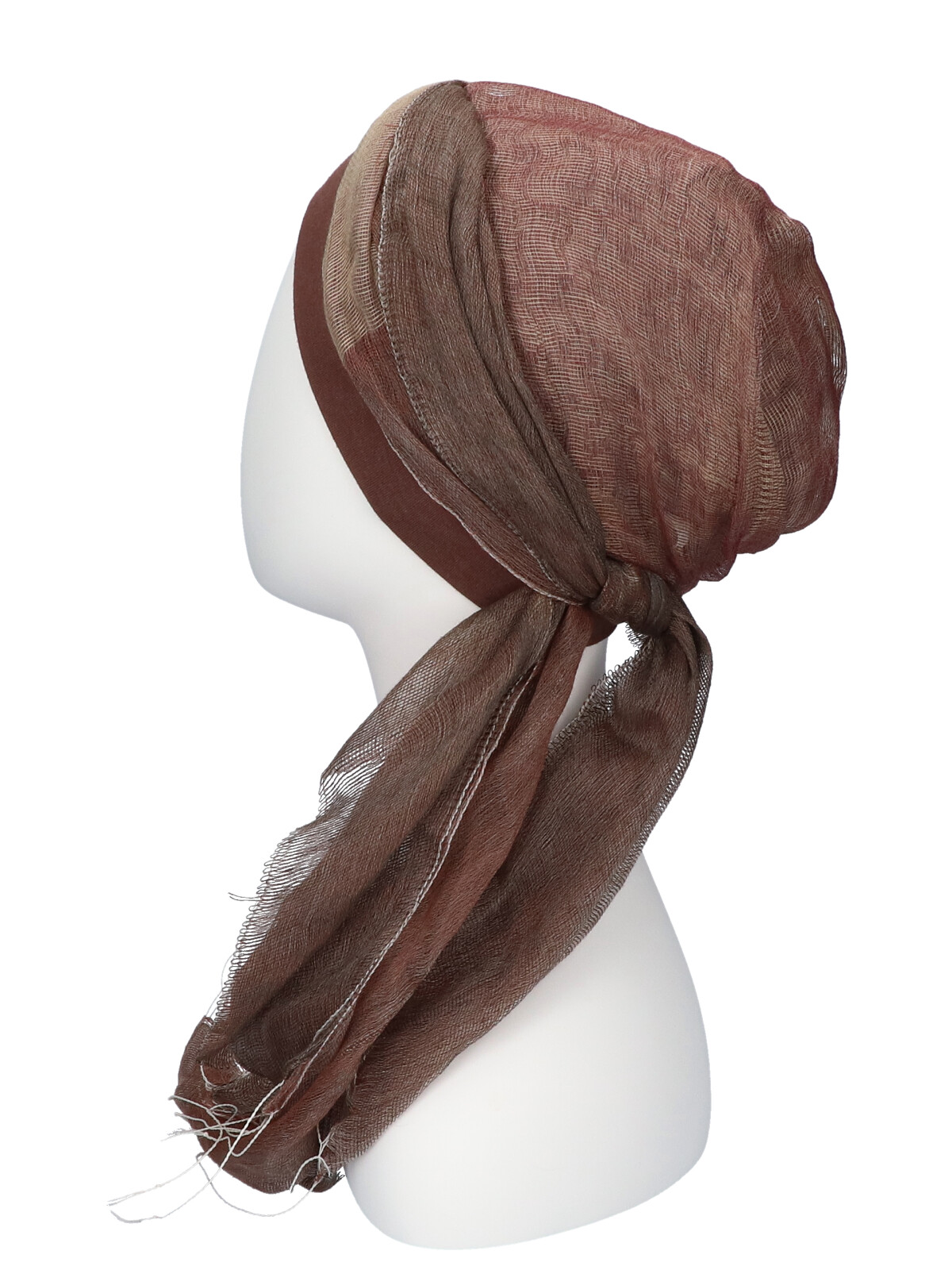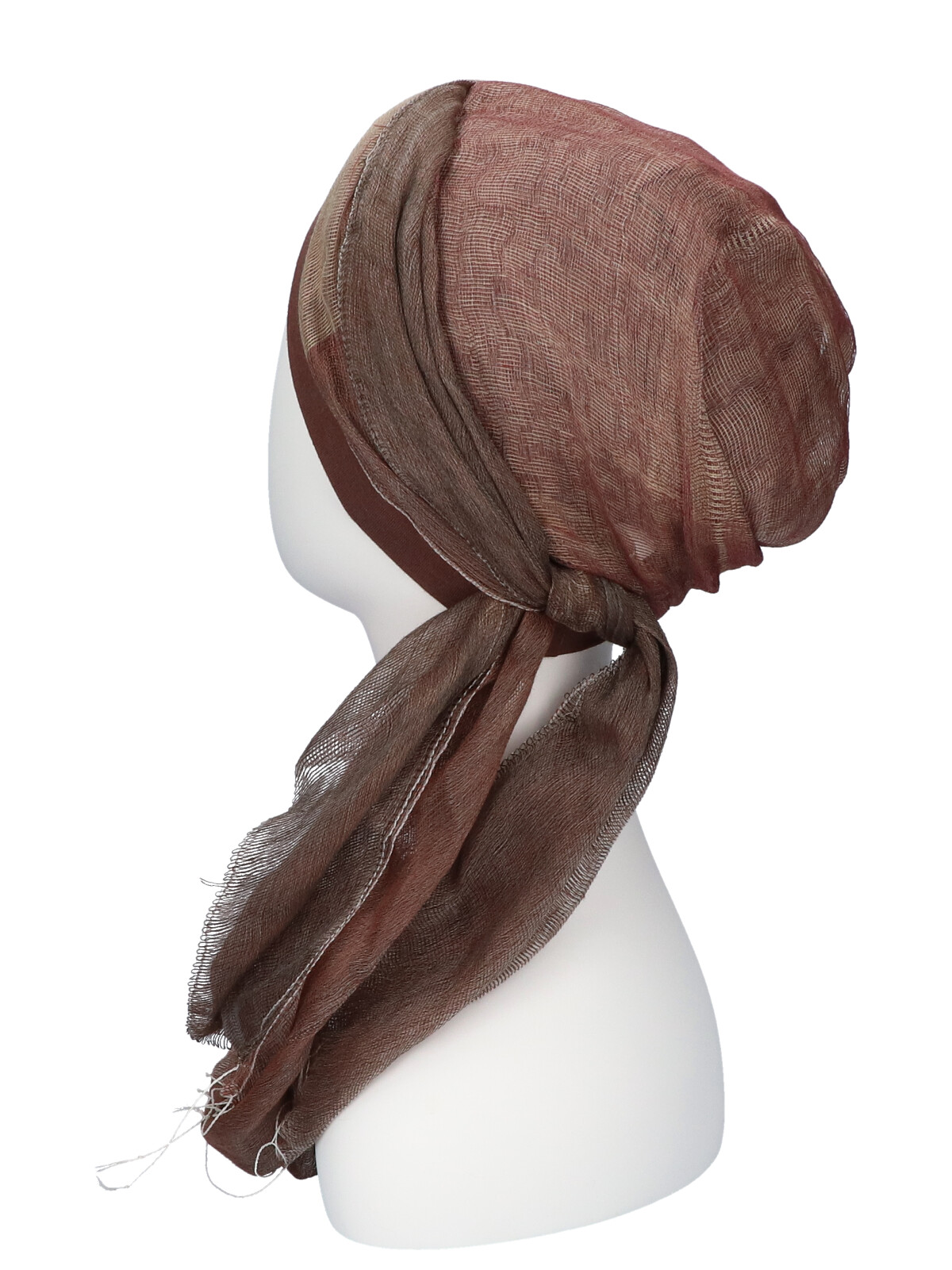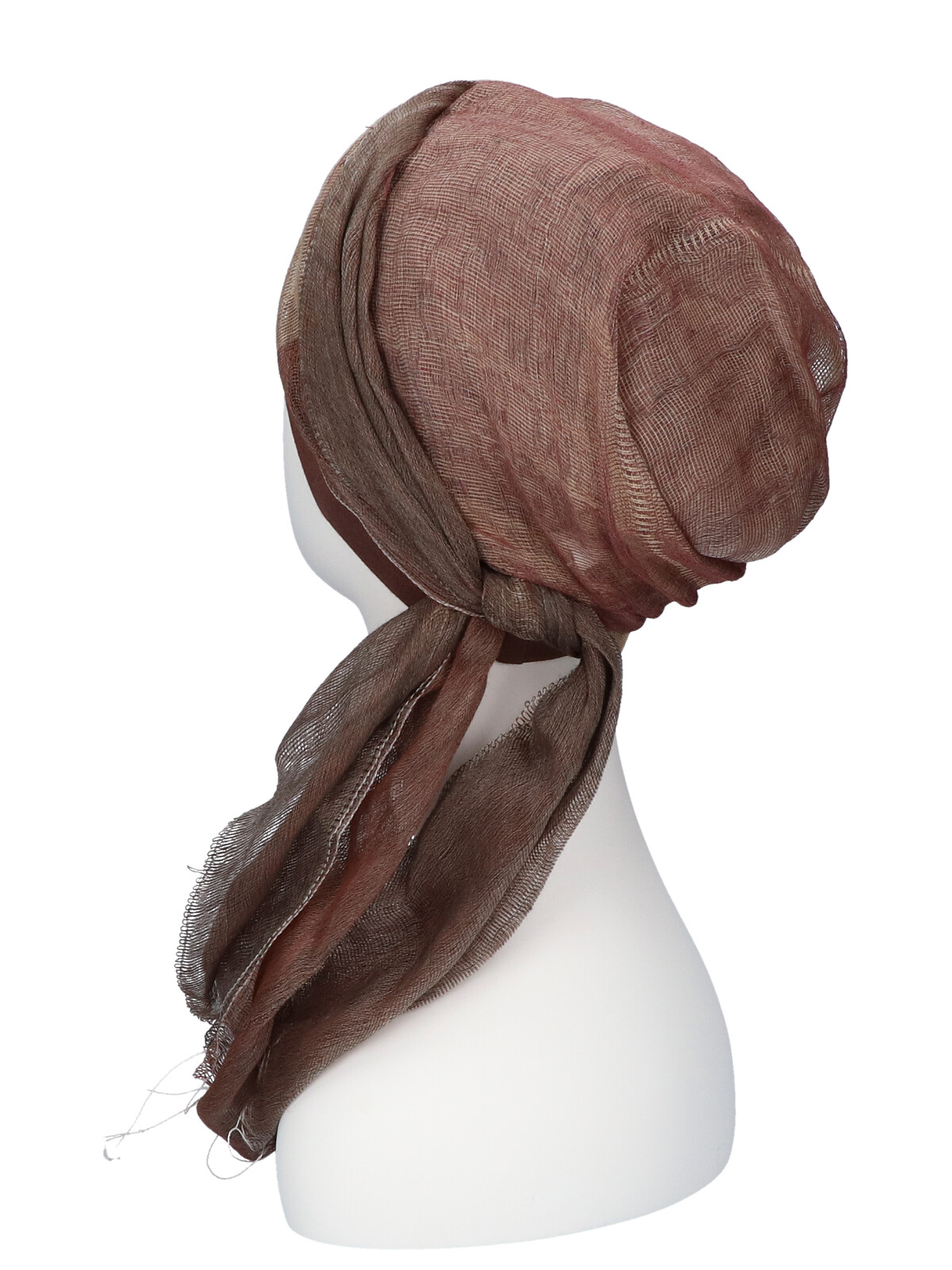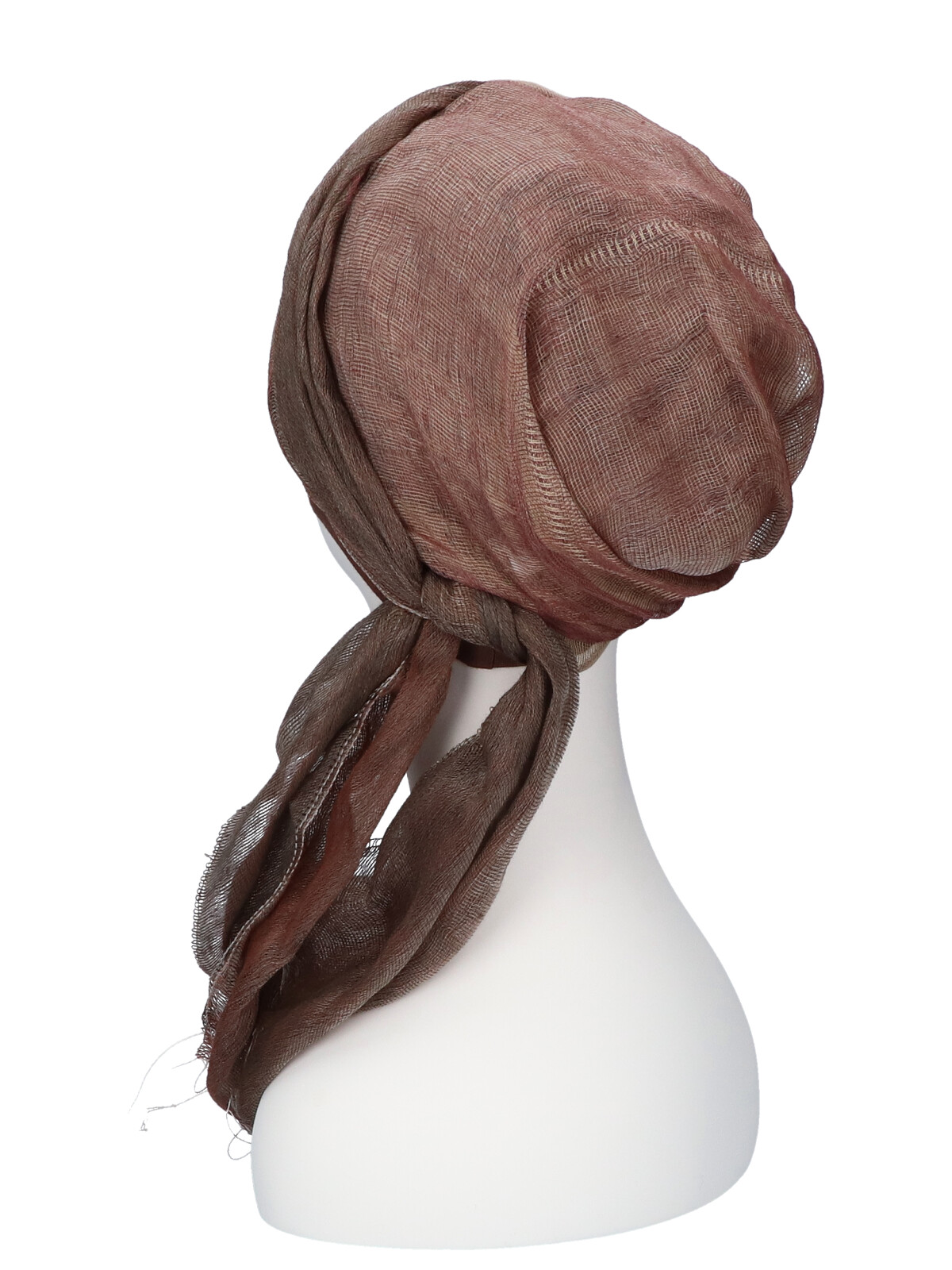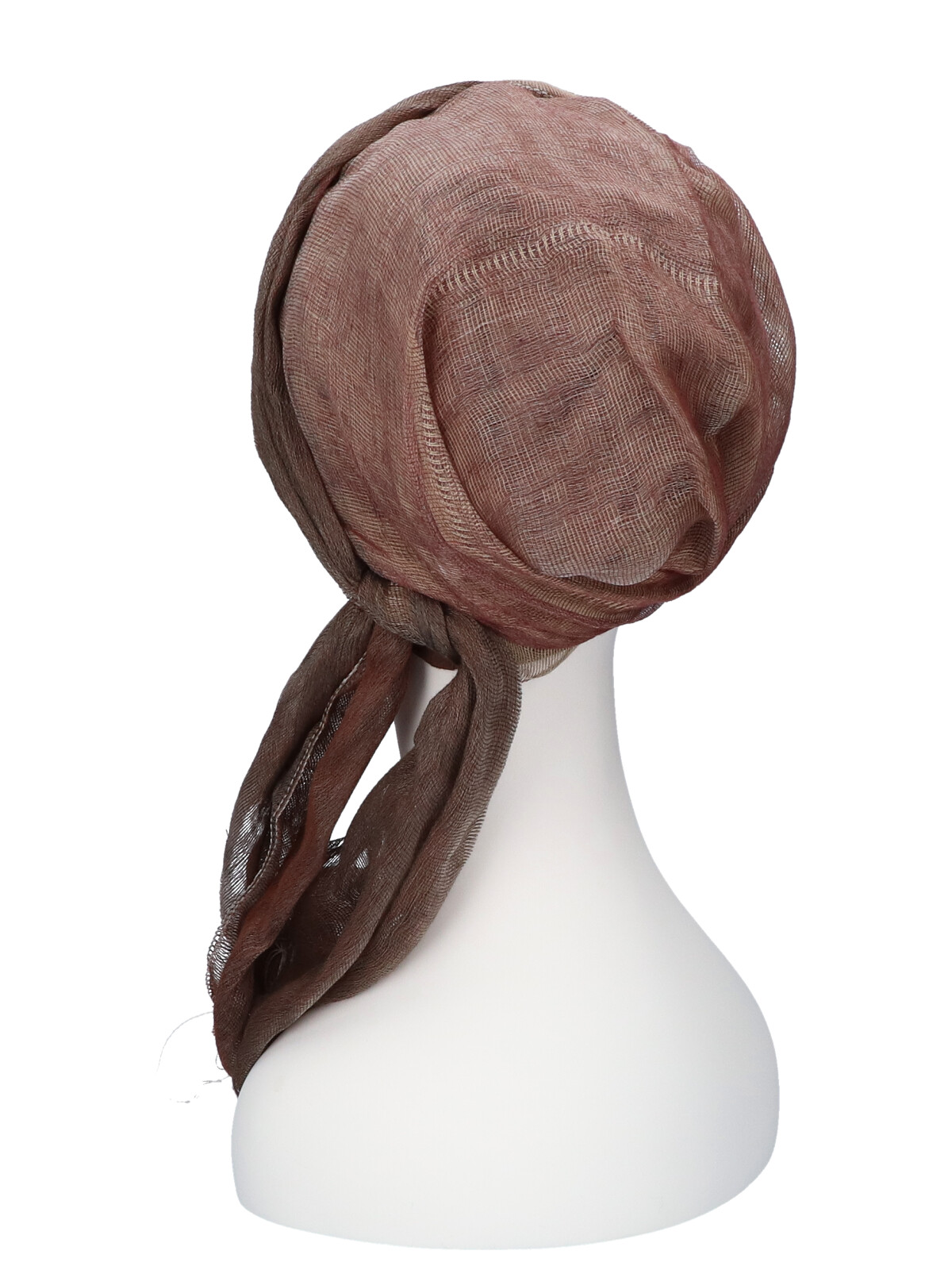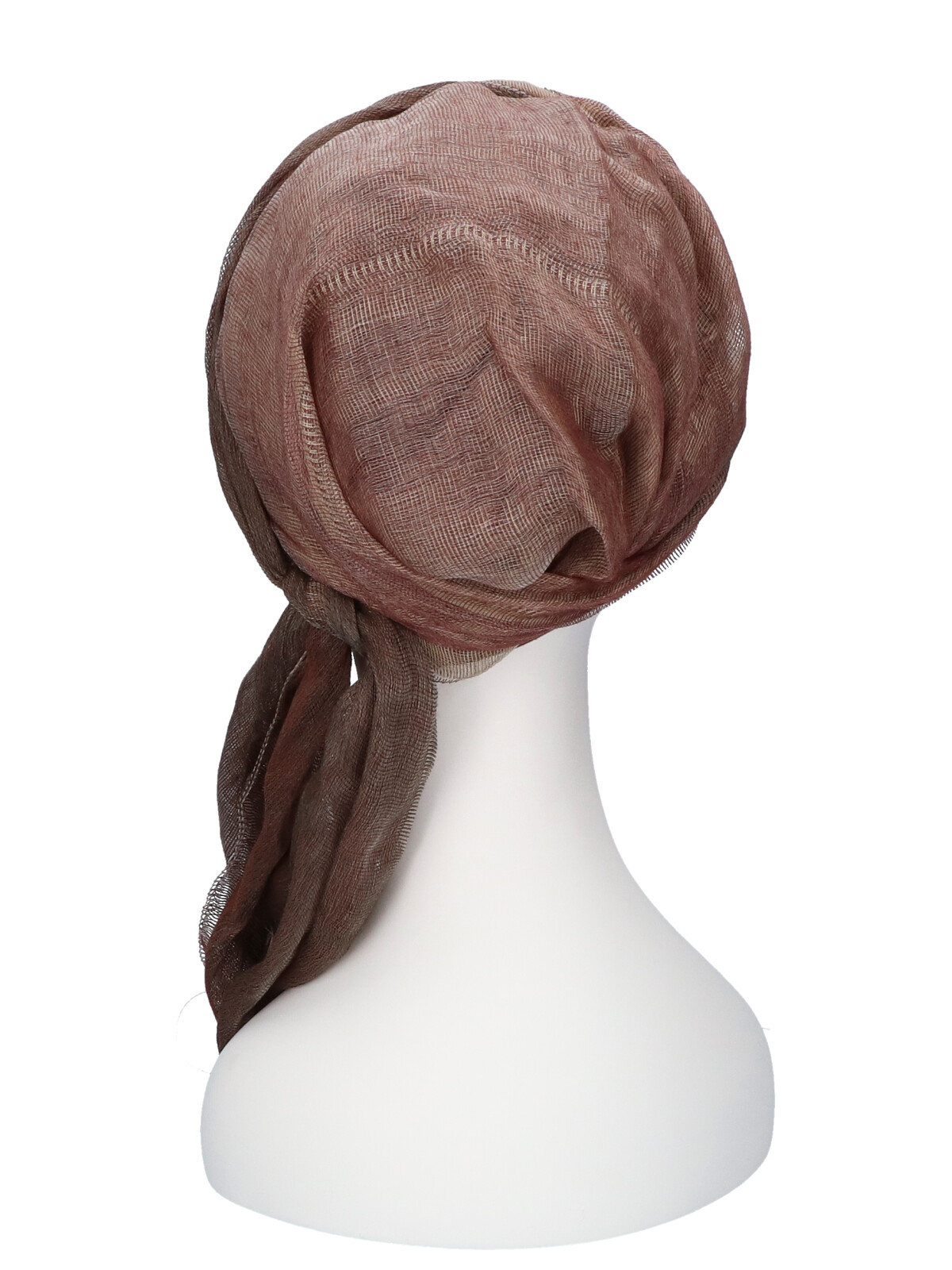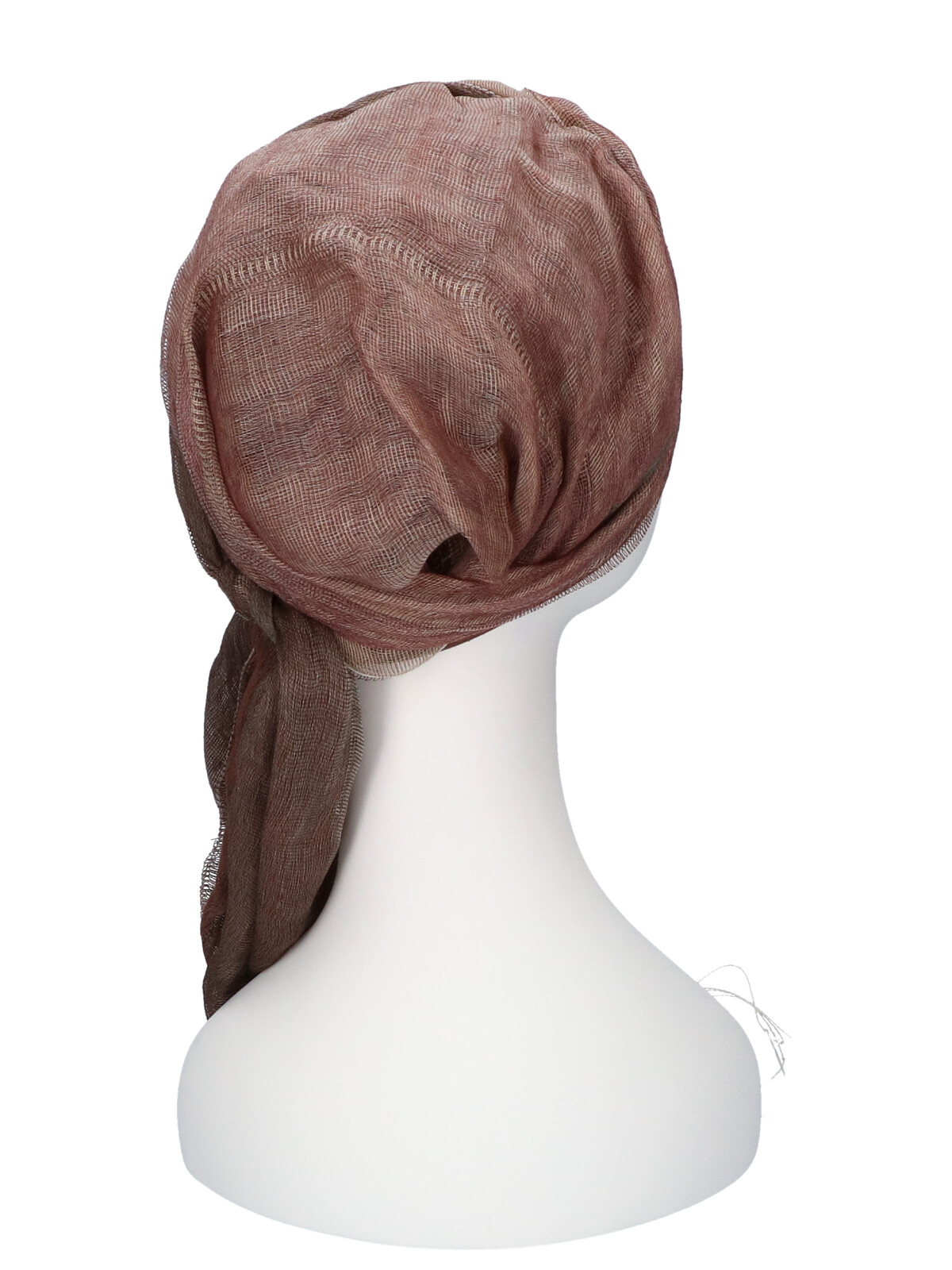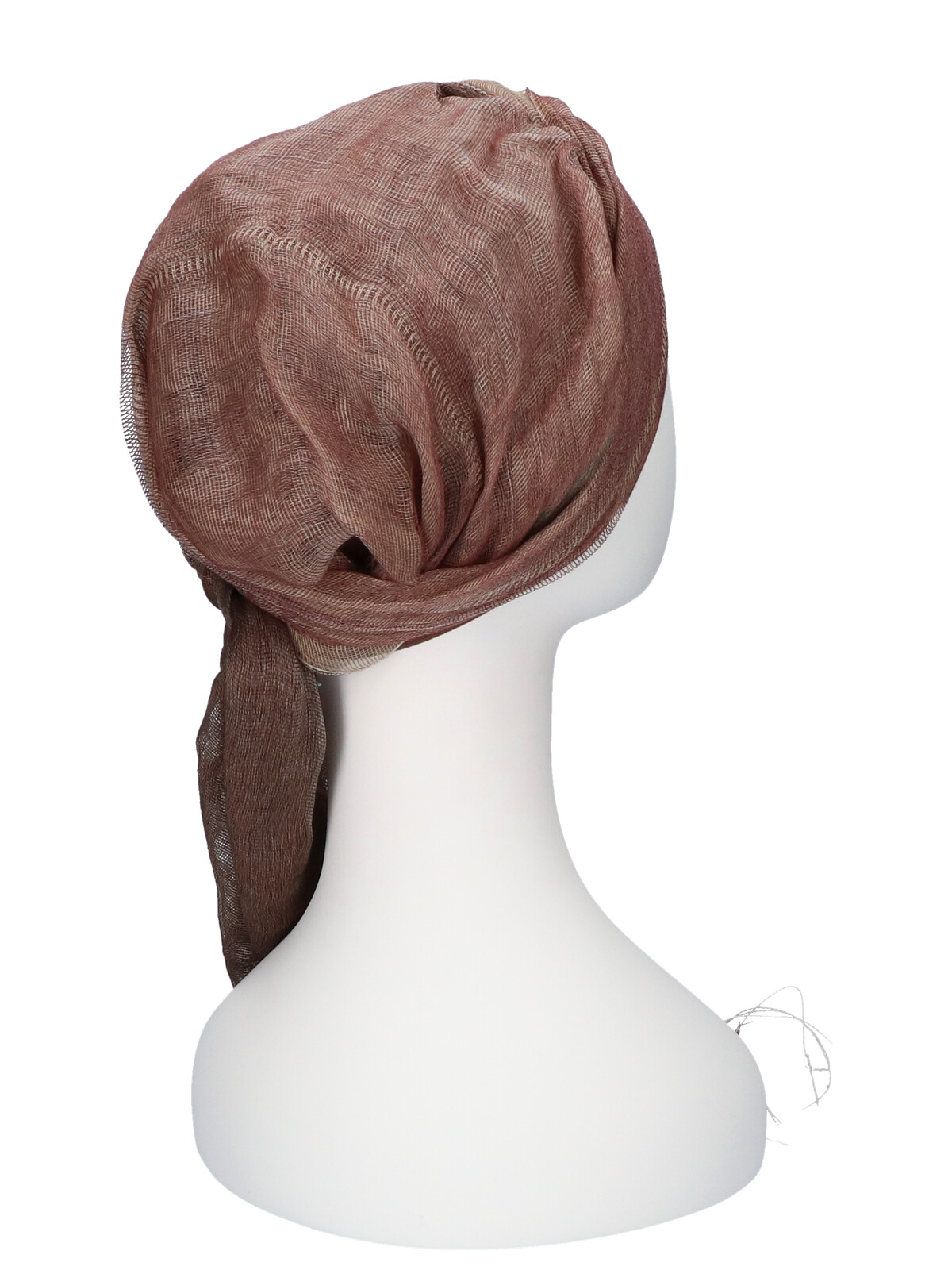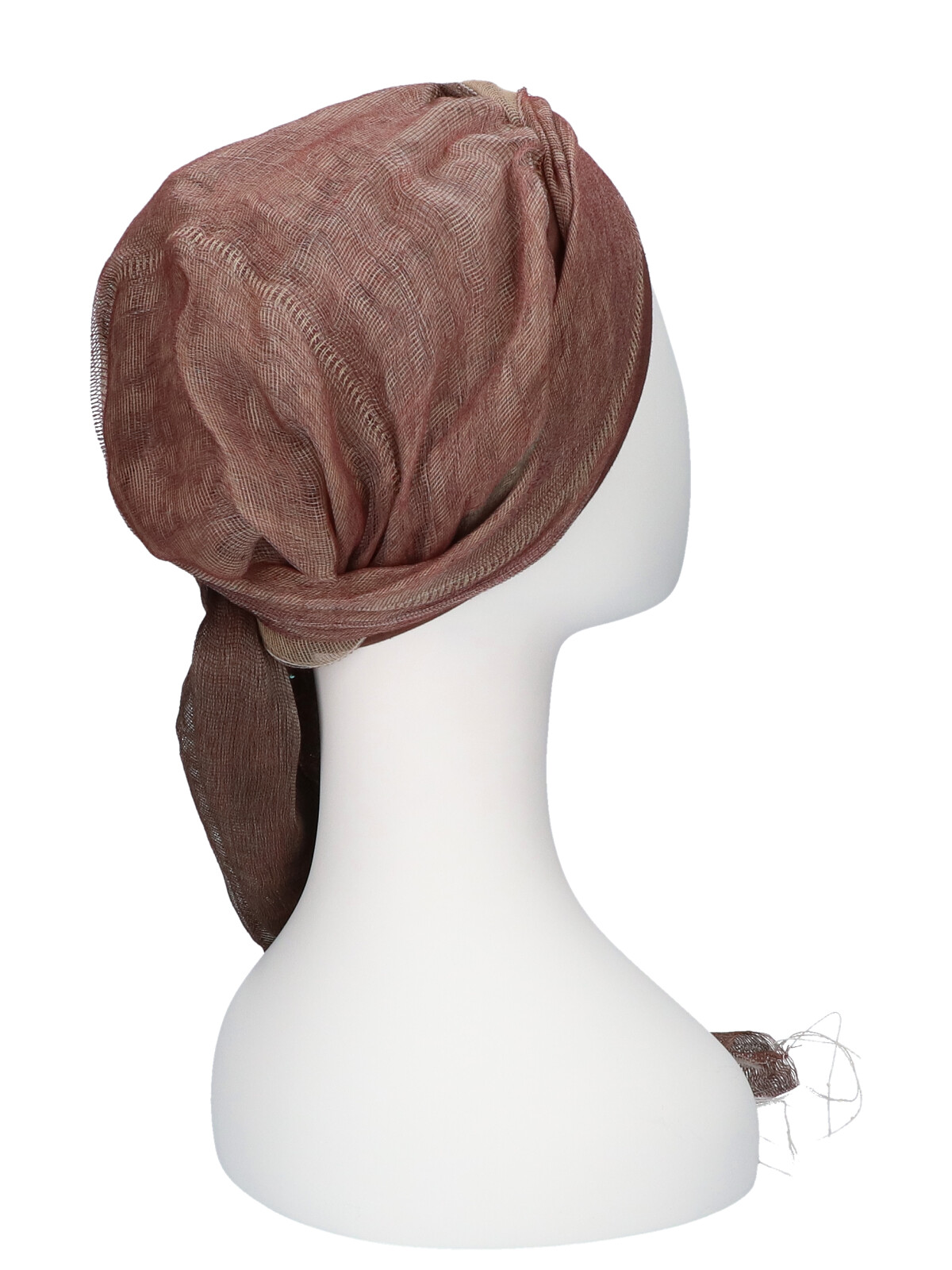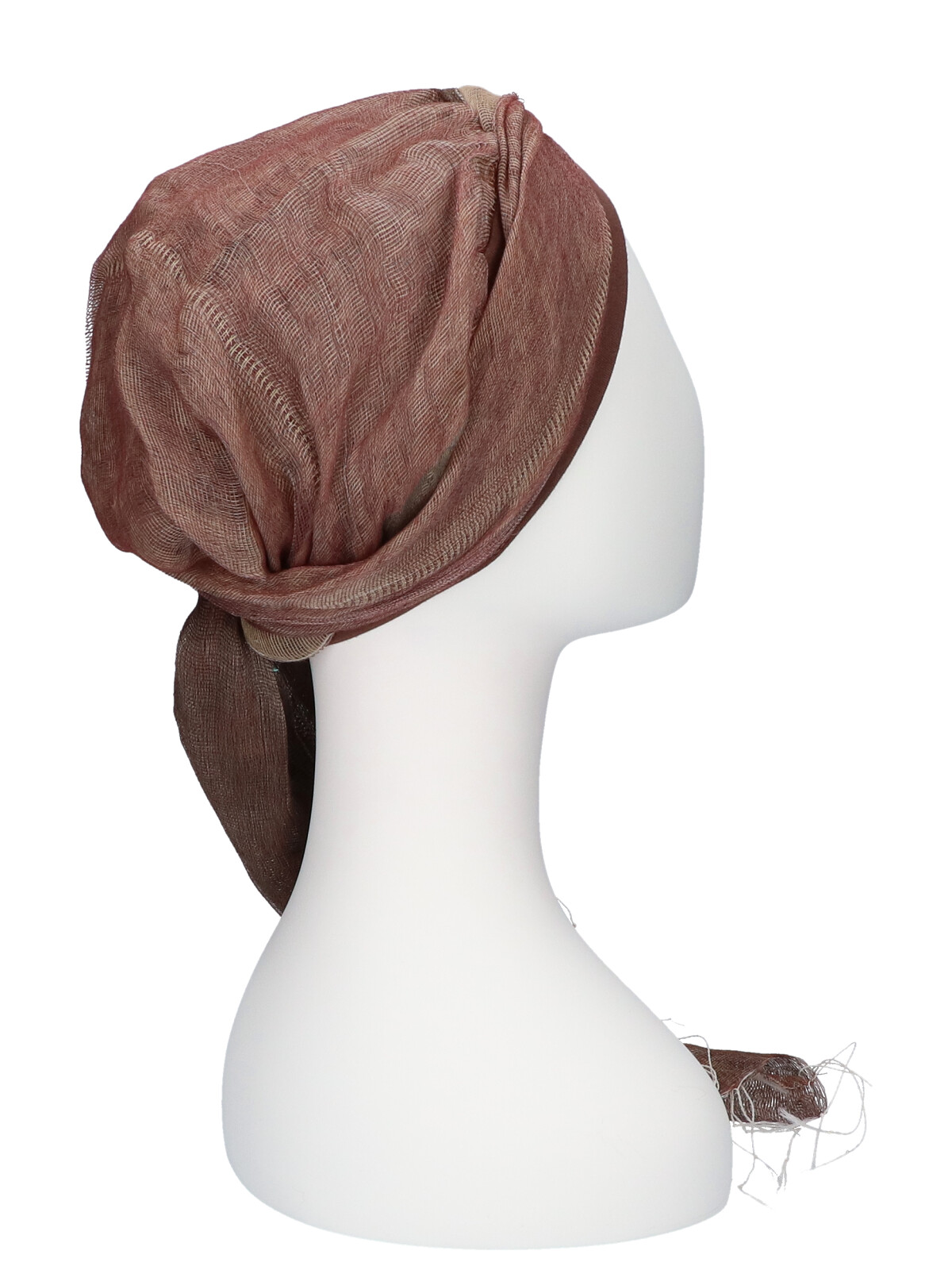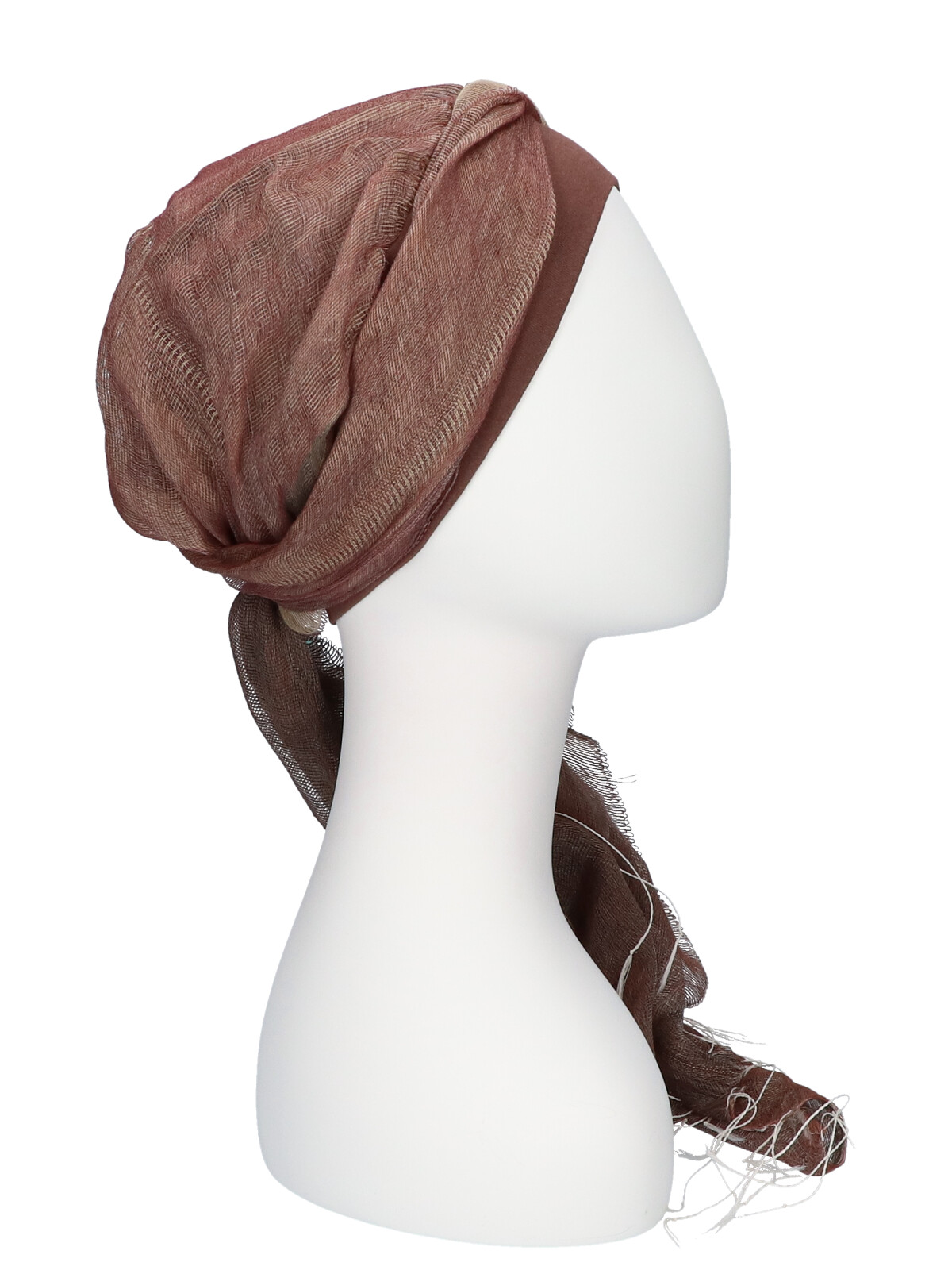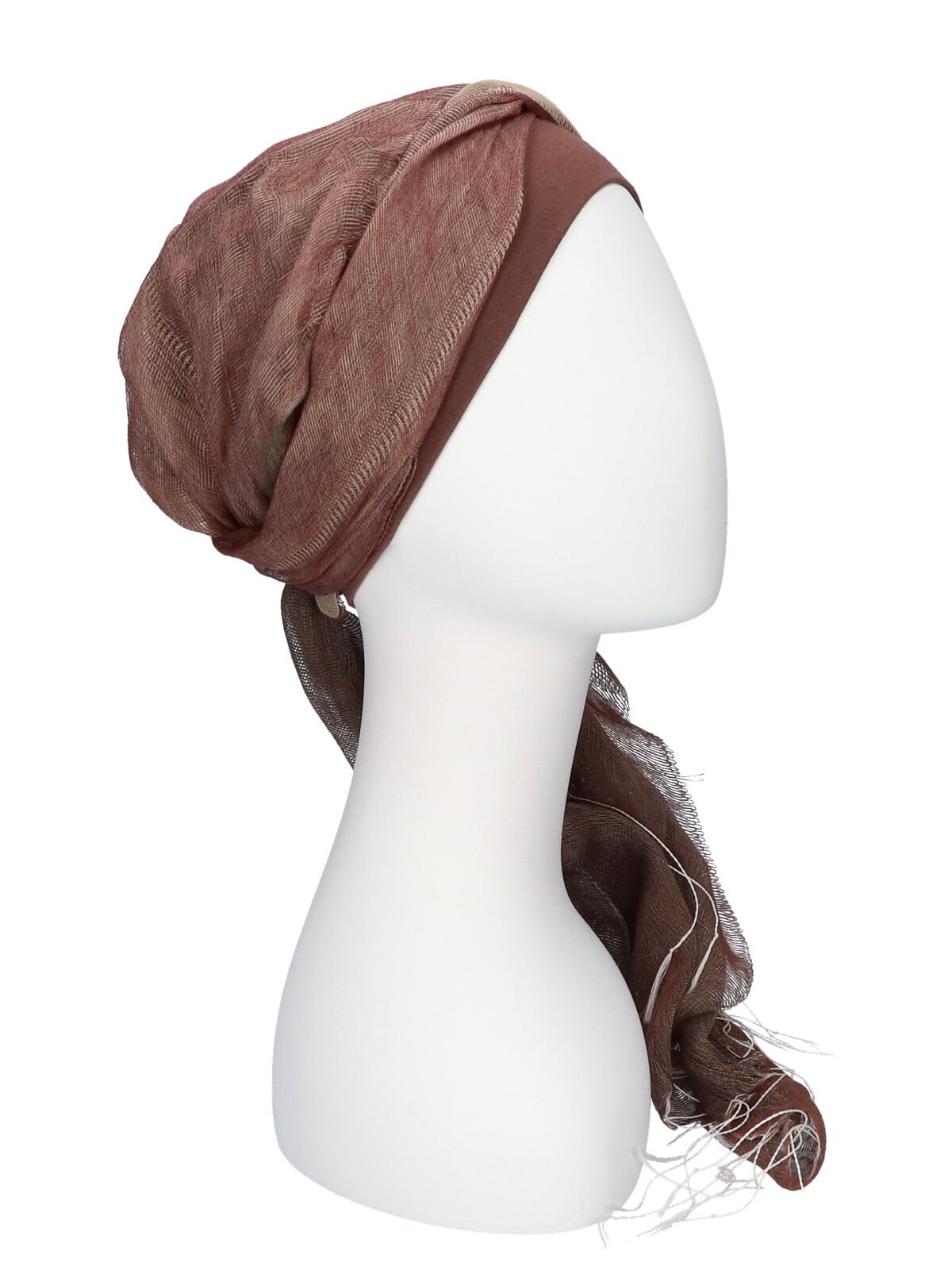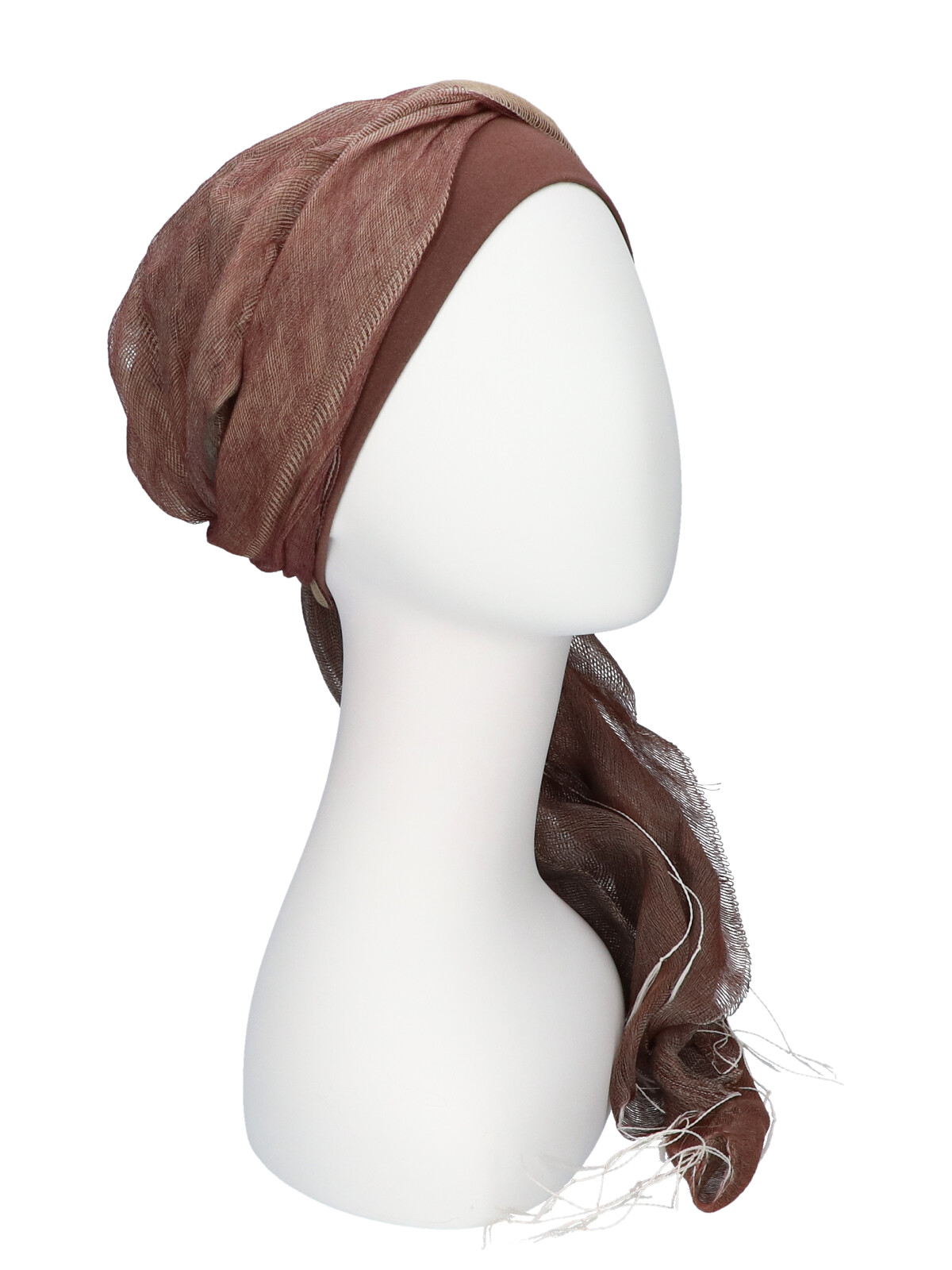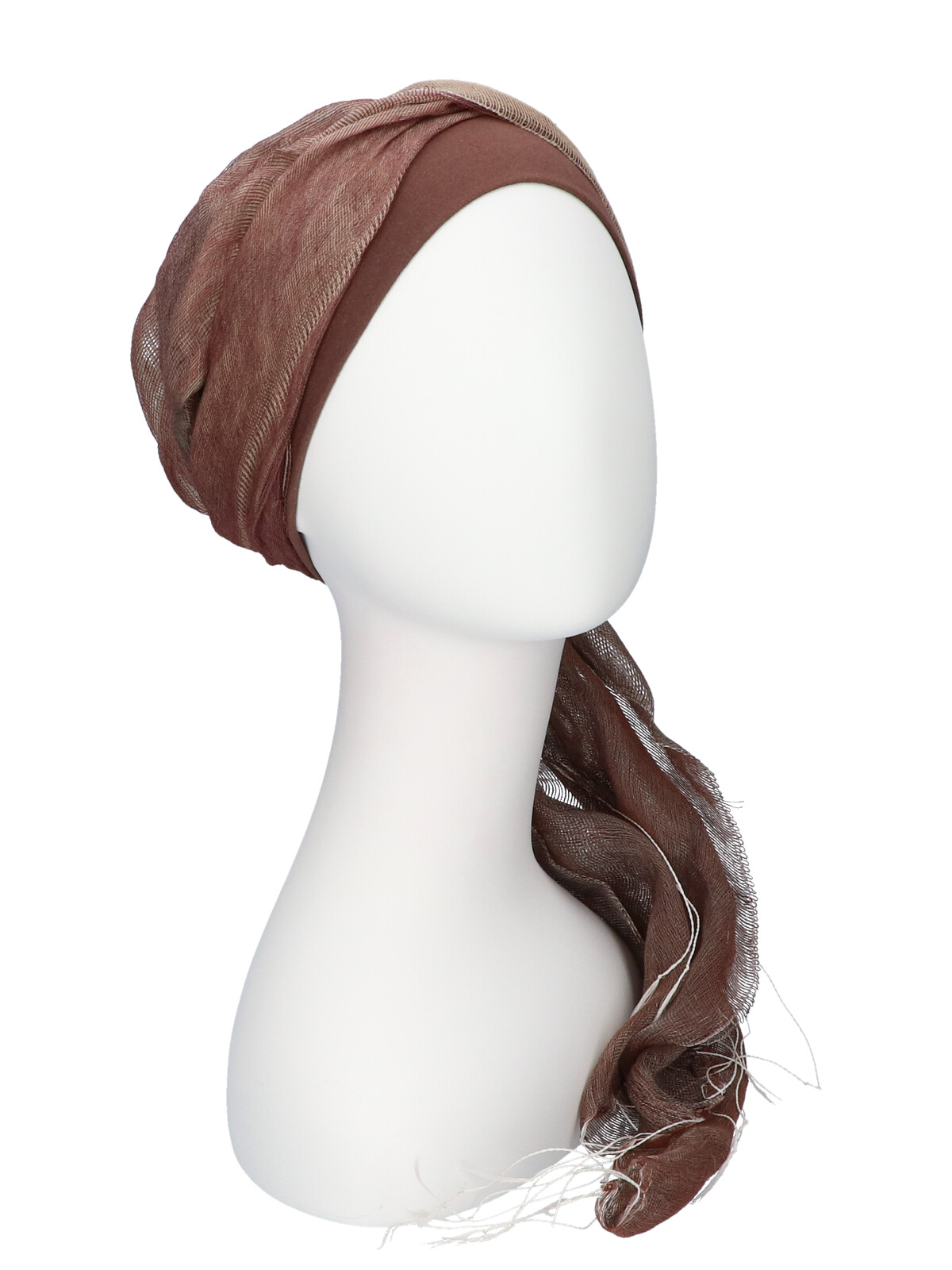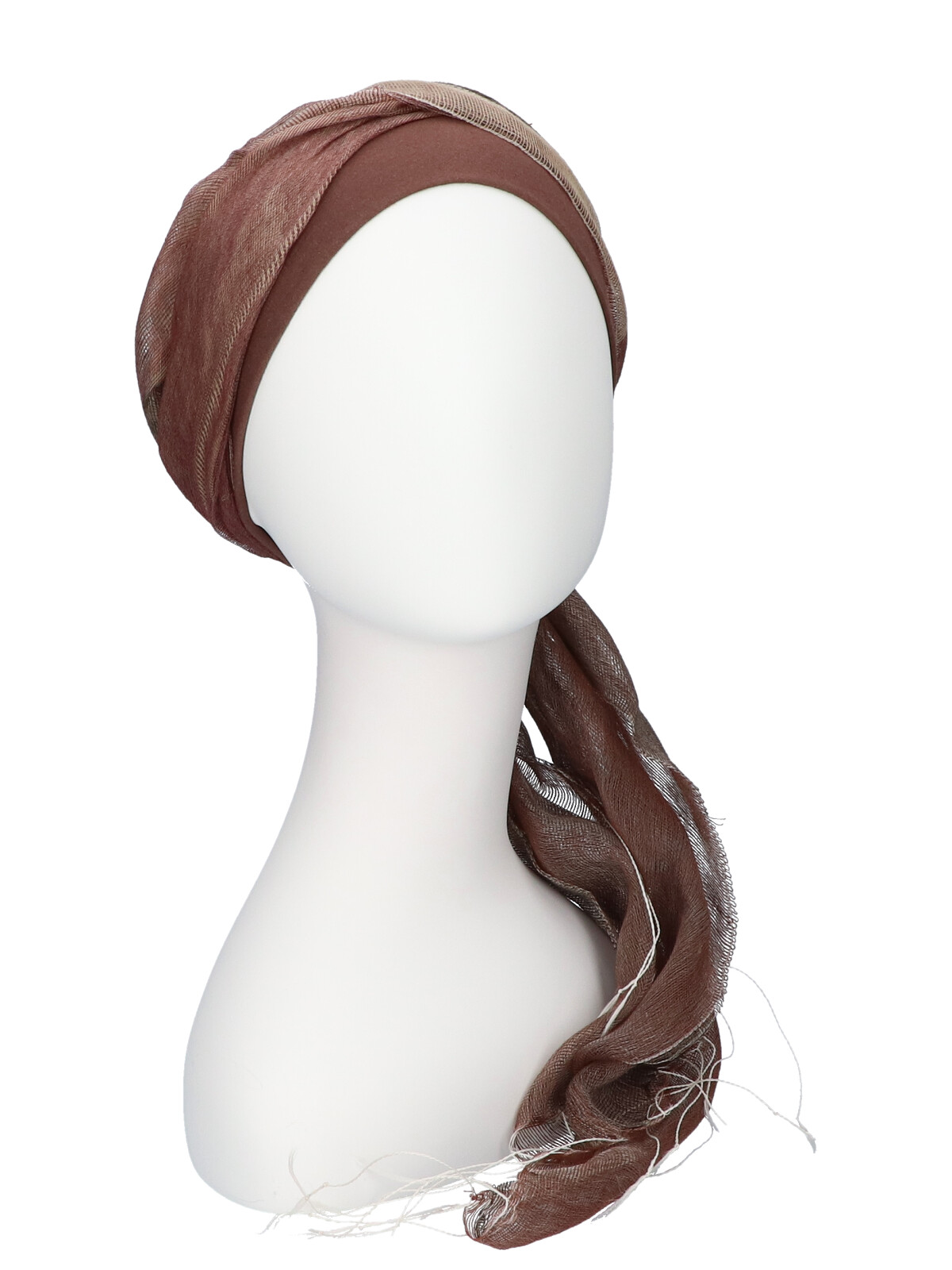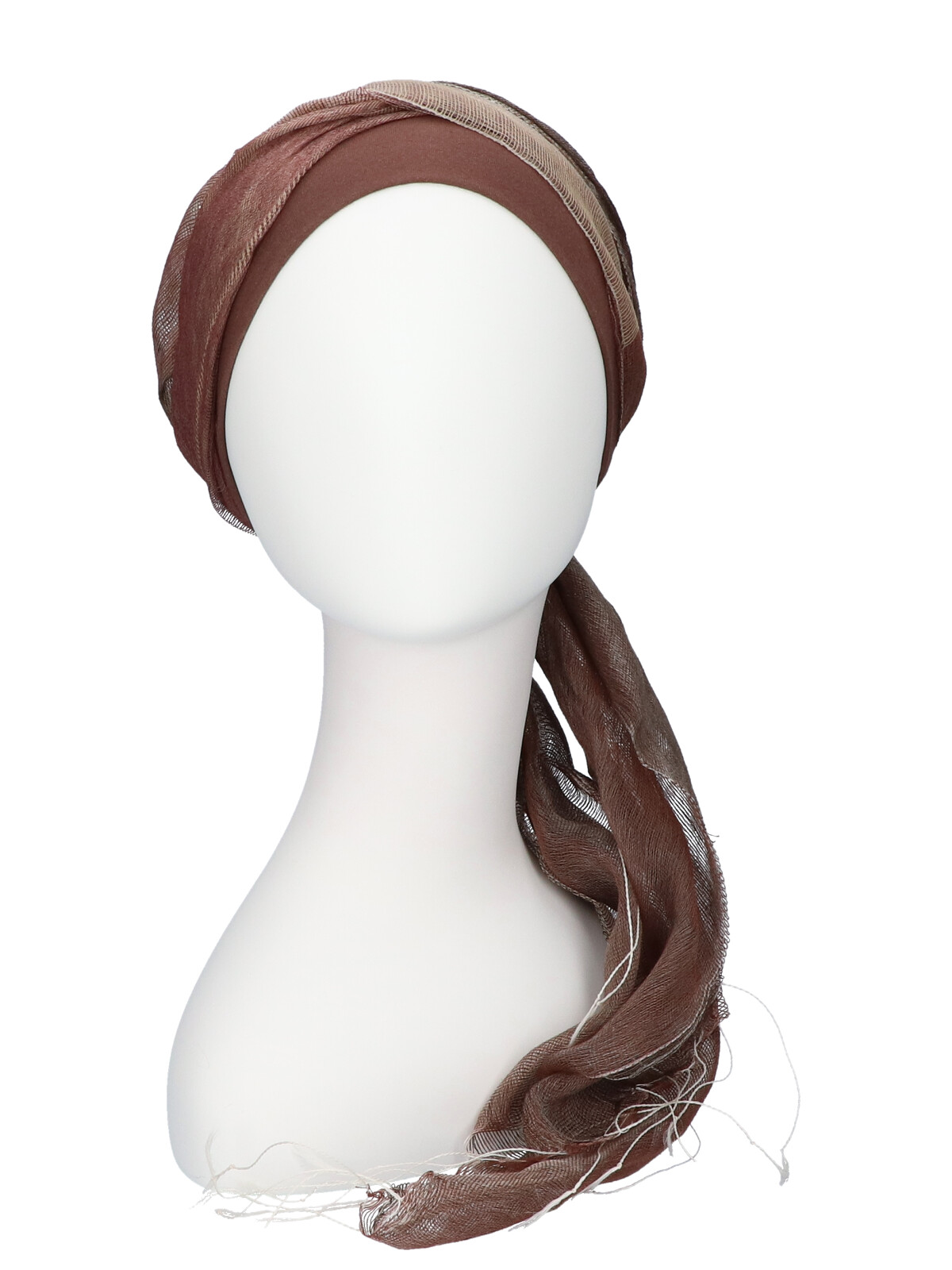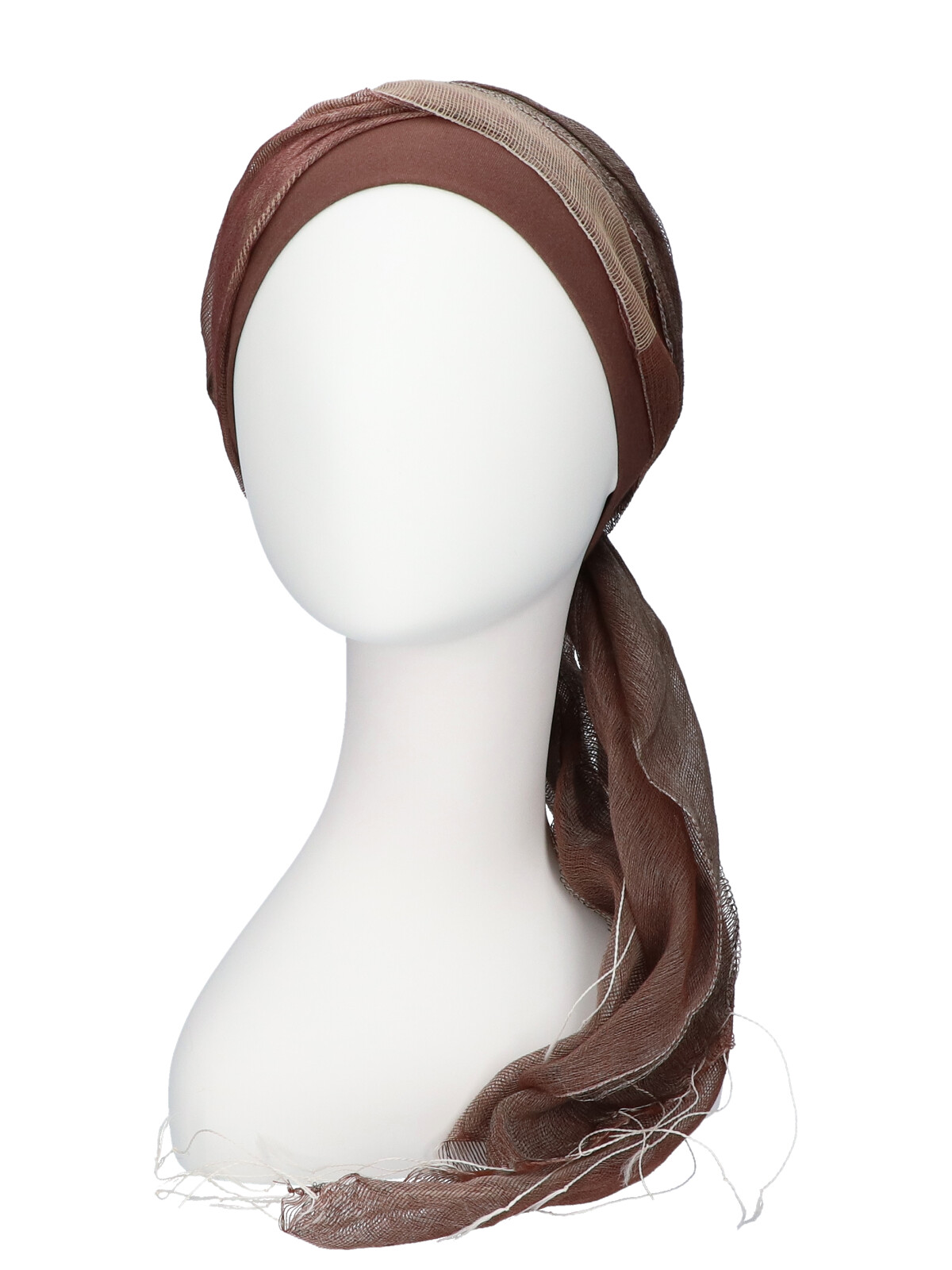 Available, delivery time: 2-5 days
Product information "Demi Fusion DF119 Brown"
The Demi Fusion is a turban with a beautiful silk / viscose scarf completely attached to a cotton cap made of Cotton Comfort®. So it is a chemo scarf with a hat underneath which makes it easier to use than just a scarf.

The stitched scarf provides a feminine look, color and volume. The chemo hat provides full coverage and security against slipping off your head. The scarf of this 'Demi' model has a little less volume than the other scarf hats and is therefore easier to tie. The scarf is only half as wide as with other scarf hats, hence the name Demi, which means half.

You still have to tie this chemo scarf yourself. On the packaging and on the website you will find (basic) knotting instructions, or watch the video instruction via our youtube channel.

Wrap the longest end around your head 1x from the back. Fasten at the shorter end with a knot or bow at the neck Fringes at the ends. Optionally, the edge of the headband can still be visible or not.

If you are not so handy with knotting yourself or if you have limited hand functions, it is probably better to opt for a pre-tied chemo scarf hat such as the Mano.